Cologix has re-announced plans for a new data center in Columbus, Ohio.
The company said the 'new' development would be the 'largest carrier-neutral data center in Columbus.'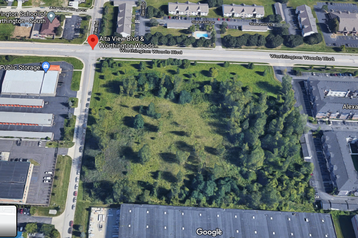 Cologix first announced COL4 in March 2021. At the time, the company said the site could offer 40MW across six halls and 117,000 sq ft (11,000 sqm) of raised floor space. It didn't provide timelines for development.
The company has now changed the plans slightly; the site on Worthington Woods Boulevard will reportedly offer 36MW of capacity across eight data halls and a 256,000-square-foot (23,785 sqm) footprint. Cologix said it would be investing $150 million in the project, pending local approvals. The company still hasn't provided timelines for development.
"We are excited to finalize our second, multimillion-dollar investment in the Columbus Region, a priority market for our hyperscale growth," said Cologix president and chief revenue officer Laura Ortman. "We are expanding our powerful capabilities to better serve our new and existing customers in Columbus and across the Midwest."
Cologix currently operates three facilities in Columbus – COL1, COL2, and COL3-S – at Scherers Court, adjacent to the Worthington Woods Boulevard campus. CEO Bill Fathers has previously said the company plans to expand its capacity in Columbus to around 200MW over the next few years; the COL1-3 campus has capacity for up to 30MW, while COL4 will take the company to around 66MW.
Cologix started with a single facility in Columbus in 2013, and acquired adjacent land and Ohio-based DataCenter.BZ in 2014 to bolster its presence in the city.
"We welcome the growth of our existing data center operators and are proud to be a key location for technological advancements in the US," said Andrew J. Ginther, Mayor of Columbus. "Columbus has long been a vital player in the technology sector, and we're excited to have one of America's leading data center companies recognize the talent and opportunities in the Region."
In March 2022, Cologix announced it would offer its hyperscale sites under the Scalelogix name; and re-announced several large developments the company already had in the works, including in Ohio.
More in Construction & Site Selection