Chinese telecommunications vendor ZTE appears to be the latest tech company to announce job cuts.
That is according to the local publication China Star Market (CSM), which says employees of the firm have revealed layoffs are taking place.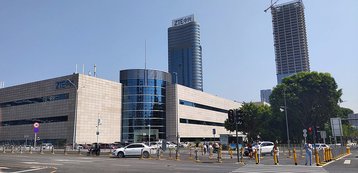 One of those employees told the publication that some departments of the Wireless Research Institute are laying off 10 to 20 percent of their staff, while its terminal business department will also cut jobs.
It's not known exactly how many people will be laid off from the company, which is estimated to have over 72,000 employees worldwide.
The cuts come despite ZTE reporting an operating income of 92.559 billion yuan ($13.5 billion) in the first three quarters of last year, up 10.42 percent year-on-year, with net profit also up 16.52 percent YoY.
Employees at the company were reportedly notified about their layoffs last month, ahead of resignation procedures before the end of February.
There's been no official statement from ZTE on the reported layoffs, although a spokesperson told CSM that it's a 'normal personnel adjustment and reshuffle' like every year.
DCD has contacted the company for comment.
Yesterday, Ericsson announced layoffs of its own, with 1,400 jobs to be cut in its Swedish market this year.
A whole host of tech companies have recently announced significant job cuts, including Meta, Google, Microsoft, Cisco, and T-Mobile.