China Mobile International has completed phase II work on its 10MW data center in Slough, UK.
First announced in 2019, the Slough data center was the company's first in Europe, and at the time its only one in the European Union. The company opened a data center in Frankfurt, Germany, earlier in the year.
Located at Slough Trading Estate in Berkshire, CMI's facility has 1,600 racks and features three individual fiber cable lead-ins, and has Tier III certification of Design from the Uptime Institute.
Phase 2 complete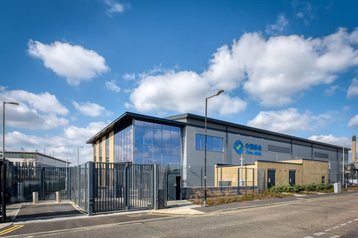 "This was a gold standard for China Mobile International and we successfully achieved all of their KPIs, completing the design and delivery needed to support this client in a completely different market with different types of contracting arrangements," said Daniel Wright, director at Concert.
As well as site feasibility study, Concert assisted with lease negotiations, shell design, and budgeting changes including introducing a mezzanine floor. Concert also worked with China Mobile's in-house procurement team to ensure specific procurement protocols were implemented.
"We were very pleased with the experience and performance of the Concert team," added Jack Ke, data center manager, Europe, China Mobile International. "Their professionalism and expertise gave us confidence and we look forward to working with Concert again in the UK and other regions."
As well as London and Frankfurt, CMI also has data centers in Singapore and Hong Kong, and claims to offer services across more than 200 cities worldwide through data center agreements.