This week, China Mobile's international subsidiary held a commencement ceremony to initiate the construction of its first data center in Singapore, touted as one of the most significant network hubs outside Mainland China.
China Mobile International's (CMI) latest data center will be its second facility in the region, following the global network center (GNC) located at the Tseung Kwan O industrial estate in Hong Kong.
Second data center in region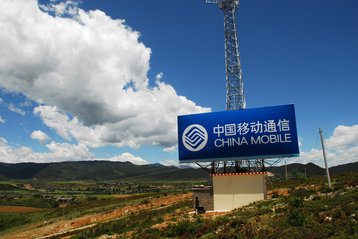 The Singapore facility is located at Tai Seng in Singapore, with a gross area of 7,330 square meters and a total capacity of 2,100 racks. According to Uptime Institute, the facility is understood to be currently undergoing Tier Certification for both Design and Construction - though the information is not yet updated on the Tier Certification site.
The data center will be interconnected with other China Mobile data centers to offer telecommunications solutions and connectivity services such as data, voice and cloud computing.
China Mobile - one of the country's top three mobile firms - currently owns parts of multiple submarine cable systems in the APAC region, including SJC, APG and SMW5, as well as the upcoming SJC2. It says it is planning at least four other submarine cable projects with connectivity into the Asia Pacific, Eastern Europe, North America and Oceania.
"CMI Singapore Data Center, being the first CMI overseas data center commencement of construction, marks the kickoff of CMI's global Data Center deployment," said Dr Li Feng, chairman and CEO of CMI, citing Singapore's advantageous location as an economic, financial and shipping hub.
"The opening of Singapore Data Center will combine the resources of submarine cable systems to strengthen core competitiveness of the infrastructures and facilitate the rapid development of connectivity, cloud computing, and CDN products. The launch of Singapore Data Center [is in response] to the enormous network demands of customers in Singapore and Asia-Pacific, thus supporting its development on data economy in the new era," he added.
Update (6 July): Updated with information from Uptime Institute that Tier certification for both Design and Construction is currently in progress.