China Mobile International Limited has opened a new data center in Frankfurt, Germany
The purpose-built Tier III certified facility is located in Mörfelden, to the southwest of Frankfurt. This is the company's second European data center after opening a 10MW UK data center in Slough, outside London, in 2019, and is the company's only facility in the European Union post-Brexit.
China Mobile opens re-enters EU market after Brexit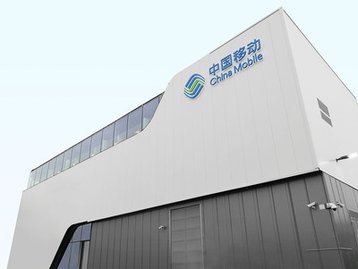 The subsidiary of China Mobile says the new facility will act as both an exchange hub and a hosting location and will deliver enterprise services to businesses worldwide via CMI iSolutions and mCloud as well as strengthen the connectivity of its iConnect carrier solution.
"CMI is locating our second data center in Europe in Frankfurt to help provide secure and reliable high-speed connections and enable closer ties between Europe and Asia," said Dr. Li Feng, Chairman & CEO of CMI.
"Covid-19 has meant more users spending more time online, with increased reliance on digital tools for remote working and learning and online shopping. Technology is now an intrinsic part of almost all aspects of our lives, so more data needs to be processed and stored. This, in turn, means greater demand for cloud and content delivery solutions."
The facility is designed with two individual cable lead-ins with dual diversity paths, served by a dual power supply from two different power substations. The power system is supported by 2N transformers and uninterruptible power supply (UPS) and is equipped with a 12-minute backup battery. The data center's cooling system includes chilled water storage reserved for continuous cooling backup.
As well as London and Frankfurt, CMI also has data centers in Singapore and Hong Kong, and claims to offer services across more than 200 cities worldwide through data center agreements.