The data center real estate market continued to boom across North America in the first half of 2020, according to consultancy firm CBRE's bi-annual report, as many other real estate sectors suffered major blows due to Covid-19.
The first half of 2020 saw 134.9MW of wholesale data center space taken up across key markets (Northern Virginia, Dallas, Silicon Valley, Chicago, Phoenix, New York Tri-State and Atlanta) - not far off the new inventory, recorded at 131.1MW of capacity.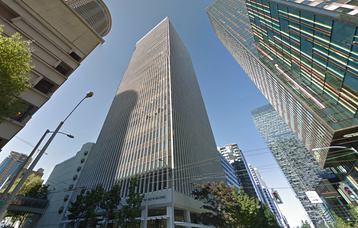 Build it and they will profit
Across these same markets, 373MW of capacity was being built, including 239MW in Northern Virginia - where, especially in Ashburn, real estate is worth more than ever. The state (or Commonwealth) of Virginia also accounted for 93MW of wholesale takeup, close to 70 percent of the total across primary markets.
And despite the market's 284MW increase in capacity year-on-year, Northern Virginia still found itself with a vacancy rate just short of eight percent.
Construction was largely unhindered by the pandemic, as data centers were considered essential infrastructure by the governments of North America, and only a handful of projects were temporarily brought to a halt to curb the spread of the virus.
In secondary markets (Austin/San Antonio, Houston, Southern California, Seattle, Denver, Boston, Charlotte/Raleigh and Minneapolis), supply grew almost as fast as in primary markets, according to the study, and although demand is still likely to remain higher in networking hubs, CBRE ventures that secondary markets could soon benefit from the overflow in demand as cloud providers seek new capacity.
And the big cloud providers have indeed promised to expand their infrastructure: Microsoft, in the first days of lockdown in the US, said it was "expediting the addition of significant new capacity," shortly after Google said it would be spending $10bn on data centers in the US in 2020.
Meanwhile, AWS recently bought 56 acres of land in Gilroy, Northern California, but has yet to confirm what it will be using the land for (and it might be for a tree nursery).
Investors gon' invest
The rate of acquisitions, however, was slowed down as a knock-on effect of economic uncertainty caused by the pandemic, but interest was so high that a good number of them still went through.
Of note, Mapletree closed its $557 million deal with Digital Realty, buying ten of the group's data centers, and Digital Realty bought a majority stake in the Westin Building Exchange (pictured above) for $368 million.
Colocation and interconnection provider Equinix acquired three facilities in Mexico for $175 million owned by local provider Axtel, and real estate developer Landmark Dividend bought PayPal's data center in Arizona for $122 million.
As one might expect, CBRE foresees that in H2, companies wishing to support remote working as the pandemic continues to grip North America will invest in mission-critical IT - meaning investors will likely continue to pump money into building new data centers.