The "go-shop" period for companies to bid for VMware has passed, following Broadcom's proposed $61 billion acquisition this May.
The deal still faces regulatory approval and consent from VMware shareholders.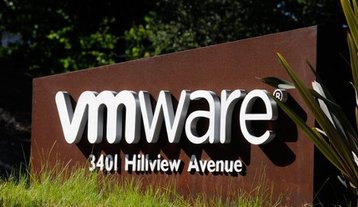 Bloomberg reports that VMware sought a 40 day window to solicit other offers as part of its acquisition negotiations, but failed to secure any more bids.
Shares in cloud computing and virtualization company VMware have fallen by more than eight percent since the acquisition was announced.
Back in 2016, when Dell merged with EMC for $67 billion, it gained an 81 percent stake in VMware. The company spun VMware out in 2021, gaining $12bn, but Dell-owner Michael Dell maintained a roughly 36 percent stake in the company.
VMware's market cap has steadily declined since the spin off, as hyperscalers dominate the cloud market. The company is in the midst of reinventing itself as the 'Switzerland of cloud,' helping businesses operate across multiple cloud services, on-premises data centers, and the Edge.
Should Broadcom's deal go through, it would mark a roughly 50 percent premium on VMware's value since before acquisition rumors were reported. It would also be the largest acquisition by a semiconductor company, and one of the largest acquisitions of all time, funded in part by $32bn in new debt assumed by Broadcom.
"Building upon our proven track record of successful M&A, this transaction combines our leading semiconductor and infrastructure software businesses with an iconic pioneer and innovator in enterprise software as we reimagine what we can deliver to customers as a leading infrastructure technology company," Broadcom CEO Hock Tan said in May.
"We look forward to VMware's talented team joining Broadcom, further cultivating a shared culture of innovation and driving even greater value for our combined stakeholders, including both sets of shareholders."
Broadcom attempted to acquire Qualcomm for $130bn back in 2018, but the deal was killed due to Trump-era security concerns.