Broadcom is buying cloud software company VMware for $61 billion, in a deal which turns the chipmaker into a leading enterprise software player.
The deal, which was rumored earlier this week, will give VMware shareholders the option to take $142.50 in cash, or 0.252 shares in Broadcom for each VMware share (nearly a 50 percent premium on the stock price). The deal also makes Michael Dell a tidy $24.5 billion, as he retained 40 percent of VMware when it spun out of Dell last year.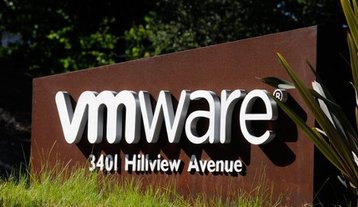 The deal is the second-largest merger this year so far, after Microsoft's $68.7 billion purchase of Activision Blizzard.
VMware's central role
Founded in 1998, VMware was the first commercial company to provide Intel x86 servers with a virtualization platform, or hypervisor. This enabled the same physical servers to support multiple guest operating systems, creating the idea of the "software-defined data center" and opening the door for cloud services that can be run by in-house IT systems or on public clouds.
Since then VMware has been owned by EMC, and then by Dell, after the giant $67 billion Dell-EMC merger of 2015. During this time, it has operated more-or-less independently, initially attempting to compete with AWS in cloud, but latterly billing itself as "the Switzerland of computing".
The merger will need to be approved by regulators, but if it goes ahead, it will triple the revenue Broadcom makes from software, taking software to 45 percent of Broadcom's sales, according to Reuters. The transaction is expected to complete in Broadcom's fiscal year 2023.
Broadcom began as a semiconductor company, whose roots go back to Hewlett-Packard. It spun out of HP in 1999 as part of Agilent, and then was bought and turned into Avago Technologies, by KKR and Silver Lake Partners. After multiple acquisitions, it bought fabless chip designer Broadcom Corporation in 2016, and the whole company adopted that name.
If this new acquisition goes through, VMware brand will continue, offering enterprise software, with Broadcom's existing software division rolled into it, according to the Broadcom release.
Broadcom CEO Hock Tan said: "Building upon our proven track record of successful M&A, this transaction combines our leading semiconductor and infrastructure software businesses with an iconic pioneer and innovator in enterprise software as we reimagine what we can deliver to customers as a leading infrastructure technology company. We look forward to VMware's talented team joining Broadcom, further cultivating a shared culture of innovation and driving even greater value for our combined stakeholders, including both sets of shareholders."
The deal has been unanimously approved by the boards of directors of both companies. Broadcom has borrowed $32 billion from a consortium of banks to enable the deal.