Semiconductor and infrastructure software company Broadcom is considering acquiring cloud computing and virtualization company VMware.
The New York Times, Bloomberg, and Reuters all independently cited people familiar with the matter who claimed the companies are in talks.
Prior to the acquisition's leak, VMware had a market valuation of about $40 billion. Broadcom's valuation was $222bn.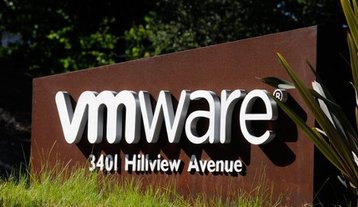 Back in 2016, when Dell merged with EMC for $67 billion, it gained an 81 percent stake in VMware. The company spun VMware out in 2021, gaining $12bn, but Dell-owner Michael Dell maintained a roughly 36 percent stake in the company.
VMware's market cap has steadily declined since the spin off, as hyperscalers dominate the cloud market. The company is in the midst of reinventing itself as the 'Switzerland of cloud,' helping businesses operate across multiple cloud services, on-premises data centers, and the Edge.
"We are able to partner with pretty much everybody in the industry," CEO Raghu Raghuram told Protocol earlier this month.
"We have partnered very deeply with the top public cloud providers: notably, AWS, Azure, Google, [Alibaba Cloud], Oracle and IBM, to name a few. We also partner very deeply with the infrastructure providers, like Dell, and competitors of Dell, like HP, Lenovo, etc., as well as software companies. We don't take sides; we don't say one is better than the other."
Potential new parent company Broadcom has also endeavored to work across the tech industry, with its networking chips dominating the data center market, as well as smartphones, and other consumer electronics.
After an attempted $130bn acquisition of chip giant Qualcomm collapsed in 2018 due to Trump-era security concerns, Broadcom CEO Hock Tan pledged to diversify the company's business with more targeted acquisitions.
Broadcom has expanded into the software sector, acquiring CA Technologies in 2018 for $18.9bn and Symantec Corp.'s enterprise security business in 2019 for $10.7bn.
While its share price has fallen in recent months along with most firms, Broadcom has fared better than most tech stocks. In March, Tan told analysts that Broadcom had the capacity for a "good size" acquisition.
He added that the core semiconductor business could not keep growing at its current pace forever. "If anyone tells you otherwise, don't believe it, because it has never happened," he said, adding that other semiconductor execs that claim continued fast growth are "dreaming."