Dell has announced a roughly $67 billion deal to buy enterprise tech giant EMC, promising to keep the group's management and federated structure intact. 
In a conference call today, Dell CEO Michael Dell downplayed the possibility of lay-offs, and shrugged off doubts about paying the company's increased debt load. He added that the CEOs in VMware's federated structure would continue in post, including Pat Gelsinger at VMware and Amit Yoran at EMC's security outfit RSA. However, a positive comment from Elliott Management, which owns two percent of EMC implied that VMware might become more independent from EMC during the merger. 
The deal is backed by finance firm Silver Lake, and MSD Partners, which manages the capital of Michael Dell and his family, along with other investors.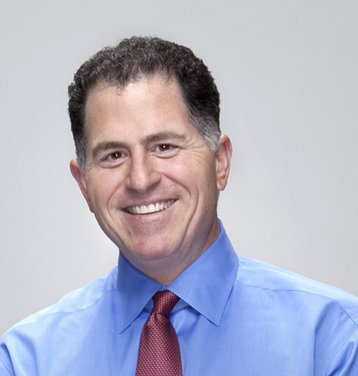 Industry leader
"This combination will create the industry leader in the atrractive high growth areas of the technology market," said Dell, adding that the two firms' "complementary portfolios" would put it ahead in software-defined data centers, hybrid cloud, mobile and security.
In the European data center market, the merger will double Dell's share, Dell and EMC have 4 percent and 3.5 percent shares of a combined market including storage, systems, infrastructure software, IaaS / PaaS and networking equipment, according to data on the 1st half of 2015, from DCD Intelligence.
Dell's historic strengths are in PCs and medium sized businesses, while EMC sells to enterprises, said Dell, promising that their "respective and complementary strengths" would allow the larger Dell to "attract and retain world class talent and incubate promising high growth technology for the future". It will also be a leader in 22 Gartner Magic Quadrants, apparently. 
"If you look at this industry that Michael and I love and grew up in, it's undergoing a tremendous transformation," said EMC CEO Joe Tucci during the call. "The older style of IT is being pretty quickly disrupted," he said adding that there were unprecedented opportunities at the moment.
EMC sharehoulders will get about $33.15 per share, a variable figure because it includes a tracking stock linked to the performance of VMware, the virtualization firm majority-owned by EMC, according to Dell's announcement. 
This deal was quickly welcomed in a statement from Elliott management, the activist invester which agitated for a breakup of EMC.
Technology lock in?
The deal would avoid technology lock-in for customers, said Dell, specifically mentioning that EMC's VCE joint venture with Cisco would continue, although this resell's Cisco servers in VCE converged hardware. By a similar token, he said that Dell would not now prioritize VMware's vSphere hypervizor where the market did not demand it - saying that the company's close relationship with Microsoft and support of its Hyper-V product would continue 
The deal does not alter Dell's status as a private company, or VMware's as a publicly traded one, said Michael Dell, who had to face his own struggle with activist invester Carl Icahn to take Dell private in 2013: "I do think there is a role for the public markets to play, but we are enjoying life as a privately controlled enterprise," he said. "There is nothing wrong with being public or private - we have the resources to be private and that gives us great flexibility."
Greater independence for VMware was hinted at in a statement from Elliott Management, which owns two percent of EMC and has been urging for a spin-off. "This landmark transaction will create a powerhouse with leading franchises across enterprise IT," said Jesse Cohn, senior portfolio manager at Elliott: "We commend Michael Dell and Silver Lake for their vision and creativity in recognizing EMC's unrealized value and in creatively structuring the transaction." Cohn went on to say that the deal would give VMware "meaningful synergies as part of Dell's organization as well as far greater liquidity than VMware shares have today."
Asked about the high level of debt at Dell (the company went private with around $12 billion in debt), the CEO said that Dell is paying down that debt quicker than expected, which has persuaded the banks to advance further funds. 
Dell would not give details of plans for the firms after the merger, which will have to gain regulatory approval, but admitted there would be "cost synergies", although he brushed off a question about redundancies, saying: "some other companies in the industry are better at reducing headcount than we are. Why not join their conference calls?" 
In fact, he said, the company has employed 2000 more sales people since going private, crediting the company's private status for making this possible. .
Under the terms of the agreement, EMC shareholders will receive $24.05 per share in cash in addition to tracking stock linked to a portion of EMC's economic interest in the VMware business. They are estimated to get  about 0.111 shares of new tracking stock for each EMC share, which would add up to the quoted figure of $33.15 per EMC share, and value the total transaction at $67 billion.