The Biden Administration has pledged to address the ongoing semiconductor shortage, with an executive order in the works that could compel a review of the current situation.
White House press secretary Jen Psaki said that the administration is reviewing supply chain issues and roadblocks with businesses, and is planning a more long term strategy for the future.
For more breaking data center news, features, and opinions, be sure to subscribe to DCD's newsletter
Global economic growth hinges on the output of one Taiwanese company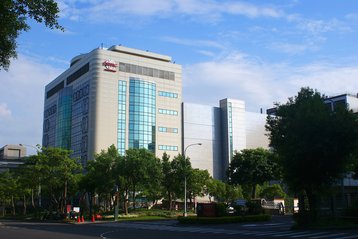 Biden is expected to sign an executive order in the coming weeks to direct a review of the semiconductor supply chain. It would be led by the National Economic Council and National Security Council, and look at manufacturing itself, as well as advanced packaging, critical minerals, and other elements of semiconductor manufacturing, Bloomberg reports.
The semiconductor industry has seen acute shortages on and off for years, sometimes due to manufacturing issues, and sometimes due to demand spikes, such as during the last cryptocurrency boom.
A supply bottleneck, exacerbated by Covid-19, has particularly impacted the automotive industry - just as it embraces digitizing vehicles.
"The automotive industry recovered much more quickly and steeply than expected, while the ramp-up of automotive semiconductor production for central supply parts was comparatively slow," a spokesperson for VW Group said, explaining why they struggled.
"The result is industry-wide adaptations and reductions in automobile production."
Every major car manufacturer reduced manufacturing targets due to the shortage. Honda suspended a factory in Swindon, UK, for four days, while Ford halted production of its most popular call model in Europe for a whole month.
As many as 1.5m fewer vehicles are expected to be manufactured in the first half of 2021 due to the crisis.
Lockdown-fueled gaming demand and yet another cryptocurrency bull rush have exacerbated issues further. Microsoft and Sony have been unable to meet console demand, while GPU maker Nvidia has faced months of supply shortages and is reviving older GPU lines to meet demand.
Servers for data centers have also been flying off of the shelves as digital business boomed in a world locked down.
"Server demand was strong as hyperscale customers, which in 2020 accounted for over 65 percent of server demand, rushed to add capacity to cope with extra demand during lockdowns in the first half of 2020," Gartner's VP of research Andrew Norwood said.
"Additionally, strong demand for PCs from enterprises and consumers due to increased work and study from home led to strong growth in CPUs, NAND flash and DRAM."
This has all put increased pressure on just a few manufacturing hubs. Most chip companies do no produce their own hardware, turning to third party manufacturers for the incredibly complex and expensive process.
With the decline of GlobalFoundries, that demand has primarily fallen to Taiwan Semiconductor Manufacturing Co, followed by Samsung Foundries.
Intel is one of the few companies to build its own chips, but years of mismanagement and production issues have left it way behind. The company has now admitted that it will have to use TSMC to produce some of its chips.
China, despite a concerted effort to hire TSMC employees and acquire trade secrets by any means, has also struggled to jump-start its own domestic chip production. Sanctions and trade embargoes enacted by the Trump administration have made things harder. For the advanced 7nm chips China desires to run its state surveillance networks, TSMC again is the core production house.
Having most of the world's crucial semiconductors manufactured in one country - and one that has a tenuous relationship with its closest neighbor - has been a cause for concern for years.
But with Intel faltering, America's reliance on Taiwanese factories has become all the more acute.
This week, CEOs of 21 US tech companies, including Intel, Qualcomm, and AMD, sent a letter to President Biden urging him to support domestic chip production.
The Semiconductor Industry Association (SIA) Board of Directors asked for substantially more funding in the form of grants and tax credits, noting that the US share of semiconducting manufacturing has fallen from 37 percent in 1990 to 12 percent today.
Last year, TSMC announced it would spend $12bn on a factory in Arizona, in return for generous tax subsidies. Samsung, meanwhile, is considering a fab in Austin, Texas, for more than $17 billion - again, if it receives large tax breaks.
The European Union is separately in discussions with TSMC and Samsung for foundries on the continent. TSMC plans to spend $25-28 billion this year alone on factory expansions.
But such foundries will take years to build, and years more to reach full capacity. They will then require billions in continued investment as the chip industry first embraces 7nm, moves to 5nm, and then continues to get smaller.