Global sales of semiconductor manufacturing equipment are expected to hit $70bn in 2021.
The figure is the result of a double-digit growth spurt, following 2020's $63.2bn performance - itself up six percent from $59.6bn in 2019.
The semiconductor industry association SEMI announced its Mid-Year Total Semiconductor Equipment Forecast at the annual SEMICON West exposition.
According to the group, the increase is in part due to rising interest in 5G and better improvements in memory infrastructure.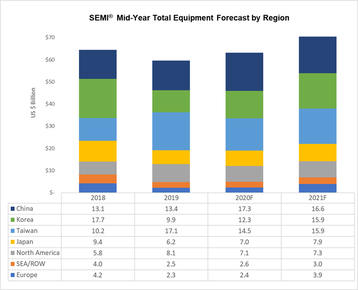 Year on year growth
The assembly and packaging equipment is forecast to grow 10 percent to $3.2bn this year and eight percent in 2021, to $3.4bn.
The semiconductor test equipment market is also growing, an expected 13 percent increase will raise sales to $5.7bn this year, and continue growing in 2021.
Wafer fab equipment sales are expected to rise five percent this year and will be followed by a growth of 13 percent in 2021.
Foundry and logic spending, almost half of total wafer fab equipment sales, will grow in single-digits in 2020 and 2021.
Both DRAM and NAND spending in 2020 will surpass 2019 levels and projected to grow by over 20 percent in 2021.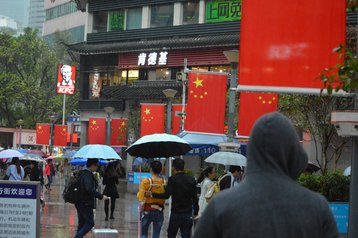 Podium finish
China, Taiwan, and Korea are leading the spending spree this year with Chinese spending in foundry and memory markets expected to make the country the top spender in 2020 and 2021.
Coming in close is Taiwan, home to TSMC, with 68 percent growth in 2019 for equipment spending. According to SEMI, equipment sales will contract but bounce back with a 10 percent growth in 2021.
In third place is Korea where semiconductor equipment investments in 2020 surpassed 2019 spending levels, and are expected to grow another 30 percent next year.