Samsung Electronics plans to build a production line for its newer EUV 5nm chip in Pyeongtaek, Korea, and start pumping out them out by next year.
The Extreme Ultraviolet-based 5 nanometer (EUV-5nm) is a new method for building the microarchitecture of a chip.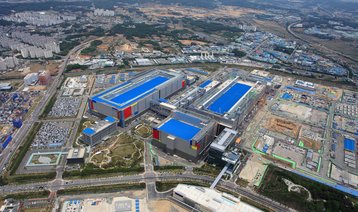 Smaller patterns
As semiconductor geometries grow smaller, the adoption of EUV lithography technology enables scaling down of complex patterns on wafers and provides better results for applications with 5G and AI.
This 5nm process is the newer version of Samsung's line of chips and its production is expected to be in full swing in the second half of 2021.
Dr. ES Jung, president and head of Foundry Business at Samsung Electronics, said: "This new production facility will expand Samsung's manufacturing capabilities for sub-5nm process and enable us to rapidly respond to the increasing demand for EUV-based solutions.
The production lines pumping out EUV chips are coded as V1 by Samsung. Currently the company operates a V1 line in Hwaseong, Korea, for the 7nm chips. However come next year this line will be joining Pyeongtaek in building 5nm chips. Samsung hopes to be developing a 3nm process eventually at these lines.