Bharti Airtel's data center subsidiary Nxtra has launched a new data center in Chennai, India.
The new 38MW facility is Nxtra's third data center in the Tamil Nadu city and totals 270,000 sq ft (25,000 sqm). Airtel said it now operates 11 core and 120 Edge data centers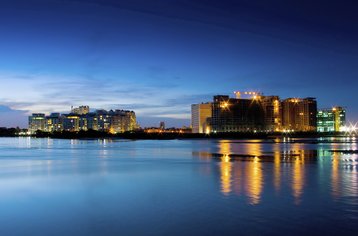 Ajay Chitkara, director and CEO of Airtel Business, said: "This is a major milestone in our journey as we scale up aggressively to serve the emerging digital India opportunity. Chennai, with its strategic location and access to cable landing stations, has the potential to become a regional data center hub for South Asia. Nxtra by Airtel is already serving large Indian and global customers from the city and we will continue to invest to expand our operations here. I compliment the State Government for providing an enabling environment and infrastructure support to set up this vital digital infrastructure."
In October Airtel said it planned to triple Nxtra's data center capacity to over 400MW by 2025 and invest Rs 5,000 crores ($673 million) expanding its footprint across the country.
In April Airtel announced a large restructuring to separate out different parts of the business into their own units, with the company saying it planned to split its telecoms and digital services businesses into distinct units and keep infrastructure units such as Nxtra as separate entities.
An affiliate of US private equity group Carlyle last year bought a 25 percent stake in Nxtra, with Airtel retaining the rest.
WebWerks, CapitaLand, RackBank, and Yotta are all developing facilities in Chennai.