Bank of America CTO Howard Boville will become head of IBM's cloud division from May 1.
The hire comes after previous cloud boss Arvind Krishna this week became Big Blue's new CEO, replacing Ginni Rometty.
Banking on success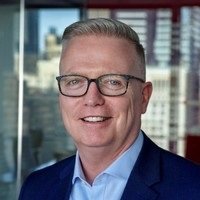 "Howard Boville will join IBM from Bank of America on May 1st to become senior vice president of Cloud Platform, overseeing the IBM Cloud," Krishna said in an open letter to IBM staff.
"He is a proven strategist and expert in the realm of cloud and has played a critical role in developing the financial services ready public cloud with IBM.
Krishna also announced several other executive reshuffles: Paul Cormier was named president and CEO of Red Hat, while the open-source company's previous CEO Jim Whitehurst will become president of IBM. IBM's Bridget van Kralingen will become SVP of Global Markets succeeding Martin Schroeter, who will retire.
In his letter to employees, Krishna admitted that these leadership changes came at an unusual time for the world. "I'm writing to you for the first time as your new CEO in the midst of a global public health crisis unlike any other that we have faced. This global pandemic is affecting everyone and has disrupted the rhythms of our daily lives.
"If there's one thing that this public health crisis has brought to light it is the ever essential role of IBM in the world. We are the backbone of some of the most critical systems of the world. Our technologies and services help banks run credit card transactions, businesses run supply chains, telcos connect customers, healthcare providers improve patient care, and companies and cities tackle cyberthreats."