In a week filled with small outages, IBM Cloud experienced several issues on March 17.
Services at its Dallas data center were degraded, with some fully going down, and others slowing or throwing up error codes.
Another one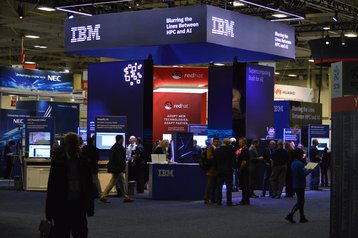 Watson AI, IBM Cloud, DB2, Event Streams, and Classic Network Infrastructure were among the services impacted.
IBM spokespeople did not disclose the reason for the multiple errors with its US South region, and its status page provides scant details. "The issue has been resolved and the service is operating normally," IBM said. Depending on the service, the outage and errors lasted up to four hours.
In addition to the Dallas facility, the Account Management service at IBM's data centers in Frankfurt, Washington DC, London, Sydney, and Tokyo slowed noticeably for a little under three hours.
The issues come after a week that saw Azure struggle, along with Microsoft's Teams and Xbox Live services, as well as the Zoom videoconferencing service. Some of the outages were caused by unusual levels of traffic due to home working amid the Covid-19 outbreak.