Microsoft Azure suffered a localized outage on Sunday, 15 March, due to an isolated power event.
The issue impacted only some customers, and was not as widespread as the 2018 outage that crippled the cloud service.
Just when we all need to be online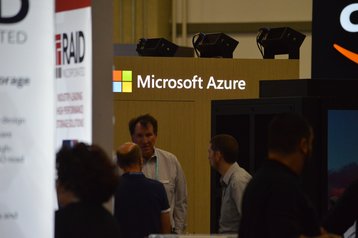 "Between approximately 20:30 UTC on 15 Mar 2020 and 00:30 UTC on 16 Mar 2020, a subset of customers in West Central US may have experienced issues connecting to resources hosted in this region," Microsoft said on its status page.
"After a preliminary investigation, engineers have determined that an isolated power event impacted a limited set of infrastructure in the West Central US region."
The company's engineers isolated and recovered the infrastructure to mitigate the impact to affected Azure customers, the company said.
At around the same time as this event, Microsoft's Xbox Live gaming service went down globally for 2.5 hours. It is not clear if the outages are related, or simply due to the unprecedented online demand experienced by networks coping with people staying home amid the coronavirus pandemic.
Currently (10:14 UTC), Microsoft Teams is suffering "functionality problems" in Europe. Much of the service's features were made free as a response to the covid-19 outbreak to help business continue while employees self-isolate.
Self-isolation is recommended as the most effective way to slow the spread of the virus, and ensure that healthcare services are not overwhelmed.