Three contractors working on Facebook's data center in Clonee, Co Meath were sent for tests after displaying flu-like symptoms.
The Irish Times reports that one employee was taken away by ambulance after experiencing shortness of breath. The other two were tested at the construction site, and are self-isolating. A canteen has been closed for deep cleaning.
Stay safe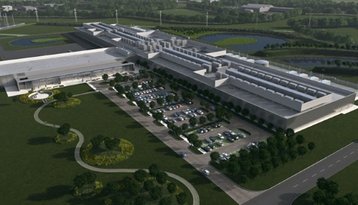 "There are no confirmed cases of Covid-19 at the Clonee data center," a Facebook spokesperson said at the time. "Three employees who are working on construction at the data center reported having flu-like symptoms and are being tested for Covid-19." DCD has asked for more information on the situation, and will update this story when we hear more.
Construction on the first phase of Facebook's Clonee data center began in 2016, and the facility is operational. The social media and advertising company announced an expansion in 2018, followed by a second expansion in 2018. It is this final expansion that the contractors were working on.
At its headquarters in Palo Alto, California, Facebook has told its employees to work from home. It has also told staff at its Seattle office to work from home after confirming a contractor had been diagnosed with coronavirus.
Officially recognized as a pandemic by the World Health Organization, the covid-19 outbreak has panicked global markets, disrupted supply chains, and led to at least 4,751 deaths. People are advised to wash their hands regularly, and not touch their face.