US real estate firm Bandera Ventures has acquired a 100-acre site in the Lancaster area of Dallas, Texas, and aims to develop it into a campus with data center builder Skybox.
First reported by Dallas Morning News, Bandera Ventures has acquired a plot at South Dallas Avenue and Old Red Oak Road, east of Interstate 35E in the south of the city in Dallas County.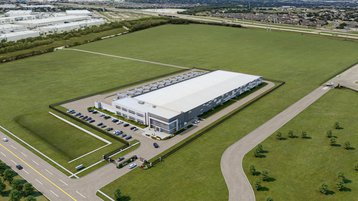 "Skybox Datacenters and Bandera are partnered on that site," Haynes Strader, chief development officer for Skybox, told DMN. "It will be a multi-building campus."
Strader said additional details will be announced in the coming months.
"Still early, but very excited to bring the newest Skybox Datacenters PowerCampus to life here in DFW!," he added on LinkedIn.
Founded in 2003, Bandera Ventures is a Dallas-based real estate developer and operator. Its portfolio includes industrial, retail, and office buildings across Texas, Georgia, and New York.
Skybox's first campus was set up as a joint venture between Rugen Street Capital and Bandera Ventures -- the company reached out to confirm to DCD that neither hold equity. This is the third joint venture project between Skybox and Bandera, with previous developments in Houston and Plano in North Dallas.
Skybox sold its Houston data center in Katy to Element Critical in 2021 but maintains space there. It operates one site in Plano, with another in development.
Skybox is a data center builder and operator, providing wholesale colocation, as well as turnkey, enterprise data centers and operations. It has previously partnered with real estate giant Prologis to develop data centers in Hutto and Pflugerville in Austin, as well as facilities in Chicago and possibly Virginia, alongside the new Plano site.
On its website, Skybox says it has developments in Chicago, Dallas, Austin, Houston, Northern Virginia, and Santa Clara.
More in Construction & Site Selection