Bain Capital has told ChinData it will not sell the company to China Merchants as it pursues its own deal to bring the data center operator private.
In an investor announcement, the company this week confirmed it had received a preliminary non-binding proposal letter from China Merchants Capital Holdings to acquire all of the company.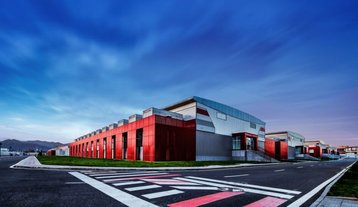 However, ChinData said it also received a letter the same day from Bain shareholders BCPE Bridge Cayman, L.P. and BCPE Stack Holdings, L.P. – which own a significant portion of the company and are its largest shareholders – saying they 'do not intend to sell any shares to any third party.'
In June, ChinData's existing investor Bain Capital (via the two BCPE companies) submitted a non-binding proposal to acquire all of the outstanding ordinary shares of the company and take the company private, while China Merchants last week submitted a larger counter-bid.
ChinData said its special committee was still considering the bids and "no decisions have been made with respect to the Company's response to either proposal."
The Bain shareholders own around 42 percent of ChinData in total and more than 87 percent of the total voting power of the company.
"We reaffirm that we do not intend to sell any shares beneficially owned by us in the company to any third party nor pursue any alternative transaction, and we remain fully committed to pursuing the acquisition contemplated by our proposal," the companies told ChinData.
ChinData operates more than 17 data centers across China, Malaysia, and Thailand, with its non-Chinese facilities operated by subsidiary Bridge Data Centres, which is also building a site in India. TikTok owner ByteDance is a major ChinData customer.
Bain bought ChinData in 2019 from Wangsu Science & Technology Co. and merged it with its portfolio firm Bridge Data Centres. The combined company went public in 2020. Bain still owns around 42 percent of ChinData, with SK Holdings taking a stake in the company in 2020.
ChinData was reportedly fielding acquisition offers last year.
State-owned holding firm China Merchants was reportedly considering a bid for ChinData last year, but nothing came of the reports until this month.
Likewise, local operator GDS and EQT-backed EdgeConneX were mulling potential bids, which again came to nothing.