Alibaba has called off its plans to spin off its cloud business due to US export bans on advanced chips.
The company saw its shares drop by 10 percent in light of the announcement, sinking to $78.23 per share.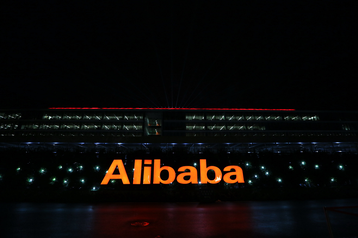 The planned separation of the cloud unit was scuppered because the US has applied tight curbs on advanced chips for China. This is designed to prevent the Chinese government from using them for military applications but also affects the private sector.
"The recent expansion of US restrictions on export of advanced computing chips has created uncertainties for the prospects of Cloud Intelligence Group," said Alibaba in its Q3 earnings this week. "Accordingly, we have decided to not proceed with a full spin-off, and instead we will focus on developing a sustainable growth model for Cloud Intelligence Group under the fluid circumstances."
Alibaba first announced plans to spin out the cloud unit in May 2023 as part of its Q1 2023 earnings call, and as part of the company's further plans to restructure the organization into six business groups: a Cloud Intelligence Group "Aliyun," Taobao Tmall Commerce Group, Local Services Group, Cainiao Smart Logistics, Global Digital Commerce Group, and Digital Media and Entertainment.
As recently as September 2023, the company was considering raising up to $3bn in a private funding round for the cloud division.
Despite this, Alibaba has stated that it has "reset" and is not planning to separate the cloud division after all, and will instead grow the unit organically. Alibaba is also intending to give out its first-ever annual dividend of $2.5bn in order to soften the blow for shareholders who were enthusiastic about the separate unit.
Despite efforts from the company to assuage shareholders, the shares of Alibaba took a significant blow.
In September 2023, Alibaba's CEO Daniel Zhang - and planned leader of the cloud unit - stepped down. While the move away from the wider company was expected, his decision to quit the cloud unit was a surprise. It is unclear why Zhang decided to leave. His motivation was reported as a desire to "transition away" from the roles.
Taking over from Zhang is Joseph Tsai and Eddie Wu, who are now orchestrating the restructuring. According to Tsai, the cloud unit hosts half of China's generative AI firms and serves 80 percent of the country's tech companies - how the US advanced chip restrictions will impact this is unclear.