Israeli real estate firm Azrieli Group has acquired Norwegian data center company Green Mountain.
Azrieli today announced it is acquiring 100 percent of Green Mountain for around NIS 2.8 billion ($849.2m) from Norwegian real estate firm Smedvig. The firm said the deal will be self-financed; partly through a debt raising that the company is currently performing, and partly through a loan yet to be secured.
"Acquiring Green Mountain is a key milestone in realizing Azrieli Group's strategy for building international operations in the data center sector," said Danna Azrieli, Chairman of Azrieli Group. "The combination of the operations in North America through Compass with the acquisition of Green Mountain in Europe will allow Azrieli Group to become a significant global player in this growing and developing arena."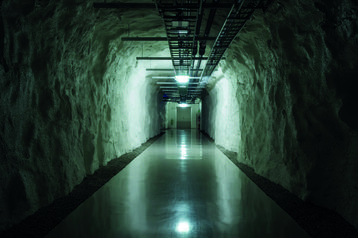 Founded in 2009, Green Mountain operates three data centers in Norway. Its flagship facility, DC1-Stavanger, is a former NATO ammunition storage facility built into a mountain with 22,600 sqm (230,000 sq ft) of space.
The company also operates the 7.5MW DC2-Telemark facility in Rjukan as well as DC3-Oslo just outside the capital city. It also has plans for a campus in the Kalberg Valley, and earlier this year bought 50,000 sqm (538,000 sq ft) at the Haugaland Business Park in Gismarvik for a new data center.
Azrieli said Green Mountain has contracts for approximately 24MW with customers for an average period of around 7.5 years. It also said the acquired company has future construction and development potential for up to 520MW.
Azrieli is Israel's largest real estate group. Established in 1982, it primarily invests in shopping malls and offices, and is listed on the Tel Aviv Stock Exchange. In 2019 it bought a 20 percent stake in Compass Datacenters, and last year reportedly acquired a 6.5-acre site near Netanya due for an AWS data center.
Green Mountain recently partnered with land-based lobster and trout farms to provide the aquaculture sites with excess heat.