Amazon Web Services (AWS) is adopting hydrotreated vegetable oil (HVO) for its backup generators at the company's data centers in Ireland.
HVO is a synthetic paraffinic diesel, made from vegetable oils or waste reprocessing with added hydrogen. It is a drop-in replacement fuel that can be used without modifications to existing engines. It can also be blended with diesel.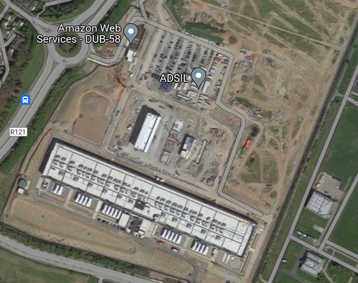 Last week the company announced it had begun transitioning to HVO to power backup generators at its data center sites in Europe.
As well as Sweden, AWS this week reported that Ireland is one of the first countries in which it is making the change.
Neil Morris, director of infrastructure operations, Northern Europe, at AWS said: "By making this commitment to using sustainably-sourced HVO at our data centers sites, we hope to pave the way for other businesses, and help establish a global supply chain that will accelerate change across Europe, working in collaboration with other organizations."
Though it hasn't named its fuel partner in Sweden, the company said it is working with Certa in Ireland.
Andrew Graham, managing director of Certa Ireland, said: "We're excited to be working with AWS to help drive their renewable energy transition through the supply of our HVO. At Certa, our mission is to connect our customers with the most progressive energy solutions available, and as a straight drop-in replacement for conventional diesel, our HVO Bio Fuel provides up to 90 percent reduction in carbon emissions instantly, with no generator retrofitting required."
Amazon operates around a dozen data centers across multiple campuses in north and south Dublin.
AWS said it is helping to 'develop a global supply chain' and is investing in procurement of HVO from renewable sources, with raw materials that are "traceable to their origins" and not derived from source that impact biodiversity, as can be the case with some palm oils.
A number of companies are looking to diesel alternatives as a way to reduce their carbon footprint and green their backup operations. UK operators Kao and Datum, Compass in the US, as well as Belgium's LCL, and Latvia's DEAC are all looking to adopt HVO as fuel for their backup generators.
Digital Realty's French unit has also adopted HVO for its new PAR8 site in Paris. The company is also deploying HVO in Madrid, Spain, and plans to expand its use across the continent in the near future.
Kohler recently swaps diesel for HVO at its Brest generator manufacturing plant in France, totaling some 325,000 liters.