Amazon Web Services (AWS) is transitioning from diesel to Hydrogenated vegetable oil (HVO) to power its backup generators and has begun the changeover in Sweden.
HVO is a synthetic paraffinic diesel, made from vegetable oils or waste reprocessing with added hydrogen. It is a drop-in replacement fuel that can be used without modifications to existing engines. It can also be blended with diesel.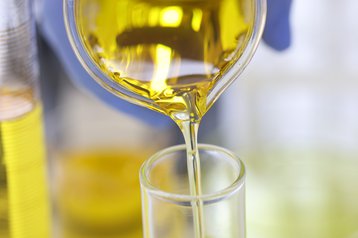 Local press in Sweden reports that the company is aiming to switch to biodiesel across Europe, with Sweden as one of the first countries where the change is being made.
The cloud provider reportedly started the transition to HVO in January of this year. How much HVO the company needs and which provider it is sourcing the fuel from weren't shared. The company is reportedly sourcing HVO from 'renewable sources' and is working to further the global supply chain as well as with local suppliers.
"The transition to HVO is just one of many ways we are working to further improve the sustainability of our data centers. We are reducing the carbon footprint of our operations and working toward Amazon's company-wide goal of net zero carbon emissions by 2040," said Marielle Lindgren, head of AWS in the Nordics. "By making this commitment to using sustainably sourced HVO in the operation of our data centers, we and our partners hope to lead the way for other companies and help to establish a global supply chain that will accelerate changes throughout Europe."
AWS first announced plans for a Swedish cloud region in Stockholm in 2017, with the actual launch coming in late 2018. It subsequently bought more land in the Katrineholm and Eskilstuna areas of the city where it already has operations for future expansion. The company also has a data center in Västerås.
A number of companies are looking to diesel alternatives as a way to reduce their carbon footprint and green their backup operations. UK operators Kao and Datum, Compass in the US, as well as Belgium's LCL, and Latvia's DEAC are all looking to adopt HVO as fuel for their backup generators.
Digital Realty's French unit has also adopted HVO for its new PAR8 site in Paris. The company is also deploying HVO in Madrid, Spain, and plans to expand its use across the continent in the near future.
Kohler recently swaps diesel for HVO at its Brest generator manufacturing plant in France, totaling some 325,000 liters.