Amazon is reportedly planning to build three data centers in Israel, in a project worth a billion Israeli New Shekels ($293m).
Local financial newspaper Globes reports that each of the 16MW sites would house servers for Amazon Web Services, which has entered into discussions with real estate firm Azrieli Group and US data center provider Compass. The cloud company could also put the development up for tender.
Still early days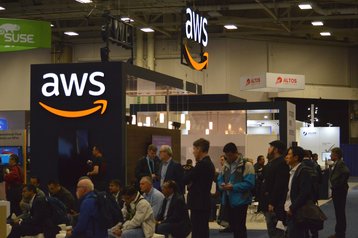 Azrieli - which acquired 20 percent of Compass last year - is said to be eyeing sites in Beit Shemesh, Shoham, and Emek Hefer. Should the land prove suitable for data centers, and Amazon give the green light, Azrieli would buy the land, Compass would build on it, and the facilities would be leased to AWS.
The Israeli firm declined to comment on the report, as did Amazon.
The cloud region would be the US tech giant's second point-of-presence (PoP) in Israel, after it set up its first Edge location there last year to deliver its CloudFront content delivery network (CDN).
Last year, it emerged that AWS was interested in bidding to supply public cloud services to the Israeli government. At the time, Amazon was in negotiations with the southern town of Yeruham to build a data center in the country, but the project has yet to proceed.
The cloud tender stipulated that companies bidding must have at least $2 billion in annual cloud-based revenue since 2017, a global presence, and two separate data center regions in Israel - with the first two restrictions leaving just a handful of hyperscalers who could take part.
Microsoft plans to launch its first Azure region in Israel in 2021, while Oracle set to bring one online this year. Google, meanwhile, is planning a $400m submarine cable linking Italy to India, via Israel, in 2022. The company, along with IBM and SAP, is thought to be considering building facilities in the country.