Microsoft will build a data center to launch a cloud region in Israel.
Currently, Microsoft has two data centers in the region that are dedicated to its cloud platform, both of them located in the UAE. The Israeli Azure data center will be its third facility in the Middle East and should be online in 2021, according to the software giant.
The investment in a new Israel data center region enables Microsoft to adhere to data residency laws about storing data within Israel. The company is using the deployment to strengthen its hand in the region and globally.
Infrastructure needed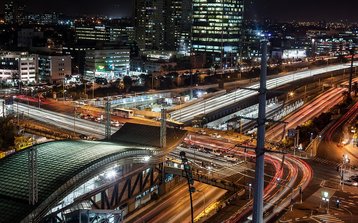 "When I speak to customers across EMEA, it is clear that the power of the cloud is essential for their competitiveness," said Michel van der Bel, president, Microsoft Europe, Middle East, and Africa.
"Offering Microsoft Azure and Office 365 from a data center region in Israel forms a key part of our investment and involvement in the startup nation, as infrastructure is an essential building block for the tech intensity that public sector entities and businesses need to embrace."
Ronit Atad, general manager, Microsoft Israel said: "Microsoft has made a strategic decision to invest in the Israeli market. This investment marks an extremely important milestone in the company's engagement with the startup nation."
Qatari cloud
Elsewhere in the Middle East, Microsoft is also planning to expand in Qatar. The Redmond company announced plans for a cloud data center there In December. The region is expected to be online in 2021. The announcement was made by the Minister of Transport and Communications Jassim Saif Ahmed Al-Sulaiti, and Microsoft's Jean-Philippe Courtois.
Al-Sulaiti said: "This collaboration with Microsoft comes as part of accelerating the efforts led by the Government of Qatar to implement the country's digital transformation agenda and build a knowledge-based economy as laid down in the Qatar National Vision 2030."
The Qatar National Vision 2030 is a development plan launched in 2008 aimed at transforming Qatar into an 'advanced society.'