The Qatari government has given Microsoft permission to build a public cloud data center in the Gulf country.
Very few details are known about the project, including the size of the facility, or when it is set to open.
From Redmond to Doha
At its regular Cabinet meeting at the Amiri Diwan, chaired by Prime Minister Abdullah bin Nasser bin Khalifa Al-Thani, the government said it had approved the establishment of the data center.
Microsoft already operates a Content Delivery Network (CDN) in the country, but it has no cloud regions active in the Middle East. That is about to change, though - last year, the company announced that it would open data centers in Dubai and Abu Dhabi in 2019.
The move follows several other Western cloud companies that have announced plans to build data centers in the region.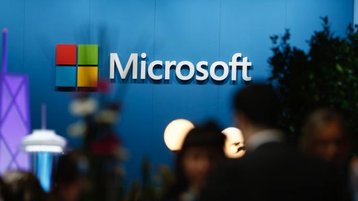 Amazon Web Services will launch three data centers in Bahrain early this year, and has been in discussions with Riyadh to come to Saudi Arabia. Google has also set its sights on Saudi Arabia, previously announcing plans to open a cloud region in the country. It was also rumored to be considering a partnership with state-owned oil giant Saudi Aramco to build a technology hub, and more data centers.
It is not clear, however, if the deal has been derailed or delayed by the scandal surrounding the murder of Jamal Khashoggi. The Saudi dissident who worked as a journalist in the US was killed by Saudi officials inside the country's consulate in Istanbul on October 2nd, with the US senate alleging that the Saudi Crown Prince Mohammed bin Salman was "responsible for the murder."
In recent years, Mohammed bin Salman became the face of Saudi Arabia's modernization efforts which aim to make the country a tech haven (as well as a considerable tech investor). Prior to Khashoggi's killing, bin Salman toured Silicon Valley, and met with tech executives including Google's CEO Sundar Pichai, and co-founder Sergey Brin.
Following the much-publicized death of the journalist, and the surrounding controversy, American corporations have made efforts to downplay their links with Saudi Arabia. In October, Google Cloud CEO Diane Greene joined others in pulling out of Saudi Arabia's Future Investment Initiative Summit, also known as "Davos in the desert."
Dan Doctoroff, CEO of Alphabet company Sidewalk Labs, also dropped out of the advisory board for a $500 billion Saudi megacity project known as Neom.