Amazon, QTS, and JK Land are looking to develop more data centers in Virginia's Prince William County.
InsideNova reports both Amazon and QTS are filing for new data centers in Prince William County, while JK Land Holdings is filing to redevelop an existing data center in the area.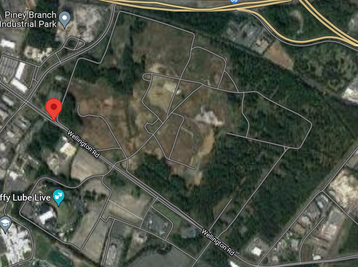 AWS is planning a 2.2 million sq ft (204,400 sqm) campus in Gainesville, QTS is aiming to expand its existing Manassas campus with a 323,500 sq ft (30,050 sqm) expansion, and JK Land is looking to redevelop a former Comcast facility.
InsideNoVA reports all three companies are looking to develop facilities taller than existing zoning permission allows for.
AWS planning 2.2 million sq ft campus in Gainesville
Amazon has submitted two special-use permit requests for a roughly 2.2 million sq ft campus on about 117 acres at 5845 and 5945 Wellington Road.
The company is proposing two three-story buildings at 100 feet tall with 435,000 sq ft each (40,400 sqm), two three-story buildings at 100 feet tall with 375,000 sq ft (34,850 sqm) each and two two-story buildings at 75 feet tall and 268,000 sq ft (24,900 sqm) each. Amazon plans to build two electrical substations on 4.5 and 5 acres.
AWS acquired nearly 58.5 acres at 5845 Wellington Road in Gainesville for $87.8 million in June 2022, following the acquisition of 58.5 acres at 5945 Wellington Road for $52.4 million in April 2021.
The AWS site sits across Wellington Road from Jiffy Lube Live and just north of a major Google data center project off Linton Hall Road. Wellington Road, which runs from Manassas to Gainesville, is also home to Microsoft and Iron Mountain developments.
QTS looking to expand in Manassas
QTS, which is planning an 800-acre campus in Manassas as part of the PW Gateway project, is also looking to expand its existing footprint in Prince William County.
QTS bought the property, at 10680 University Blvd. adjacent to its existing data center, for $5 million in 2018.
It was zoned as a planned business district in 2002 to allow a hotel, restaurant, retail and other uses up to 172,795 sq ft. InsideNoVA reports the company submitted an application in September seeking to remove all other allowed uses and allow up to 323,526 sq ft (30,050 sqm) of data centers.
QTS' existing Manassas campus at 9400 Godwin Drive and 9301 Freedom Center Blvd, spans two large buildings across a 150-acre campus and 150MW of capacity. The plot in question is greenfield land to the south of existing facilities.
Since being acquired by Blackstone last year, QTS has filed to expand a number of its existing campuses, including in Richmond, Virginia.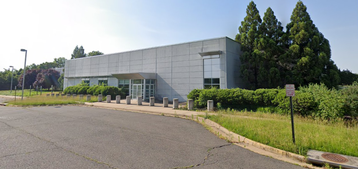 JK Land looking to redevelop former Comcast facility
Less than a mile away and still in Manassas, JK Land Holdings is looking to develop an existing Comcast data center at 11101 University Blvd.
Previously a Comcast Service Center built in 2000, the 17-acre site is home to an existing 108,000 sq ft (10,000 sqm), 25-foot tall office and data center building. University Blvd LLC, an affiliated company of Sterling-based J.K. Land Holdings, bought the land from Comcast for $10.3 million in November 2021.
The company says that it plans to upgrade the existing data center or redevelop the property with a new one. The maximum building height allowed on the property is 70 feet, but the company wants to increase that to 100 feet.
In July, JK Land also submitted an application in July to increase the height of another data center project in Gainesville from 75 to 80 feet.
More in Construction & Site Selection