Amazon Web Services (AWS) has launched a new cloud region in Melbourne, Australia.
"Today I'm pleased to share the general availability of the AWS Asia Pacific (Melbourne) Region with three Availability Zones and API name ap-southeast-4," Donnie Prakoso, principal developer advocate at AWS, said this week.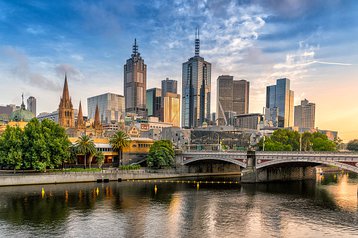 First announced in December 2020, this is the second cloud region AWS has in the country, following the opening of Sydney in 2012.
"We are excited about the launch of a second AWS Region in Australia, as it gives us access to advanced technologies, like machine learning and artificial intelligence, at a lower latency to help make commuting a simpler and more enjoyable experience," said Amin Shayan, CEO at Melbourne-based financial technology company Littlepay.
"Today's launch of the AWS Region in Melbourne will open up new ways for our researchers to drive computational engineering and maximize the scientific return," added Professor Calum Drummond, deputy vice-chancellor and vice-president, research and innovation, and interim DVC, STEM College, at the Royal Melbourne Institute of Technology (RMIT). "The low latency and high throughput delivered by the new AWS Region in Melbourne, combined with our 400 Gbps-capable private fiber network, will drive new ways of innovation and collaboration yet to be discovered."
The company also recently launched a Local Zone in Perth, Western Australia. A New Zealand region is also in development.
All the major cloud providers have a presence in Australia. Microsoft has three Azure regions in Australia in Canberra, New South Wales, and Victoria; a New Zealand region is coming to Auckland. Oracle has Sydney and Melbourne locations in its footprint, while Alibaba's cloud also has a Sydney facility. Google opened its initial Australian Cloud region in Sydney in 2017, with a Melbourne region following in 2021 and a New Zealand region in development.