Microsoft plans to expand its Melbourne Azure region with more availability zones, and said its upcoming New Zealand region is due to launch soon.
"Today we're outlining additional cloud infrastructure investments Microsoft is making to ensure organizations of all sizes in Australia and New Zealand can continue to transform their business operations and accelerate the pace of innovation," Microsoft said in an announcement over the weekend. "This includes upcoming availability of Azure Availability Zones (AZs) in our Australia Southeast (Melbourne) and New Zealand North (Auckland) data center regions, to support additional services and higher reliability."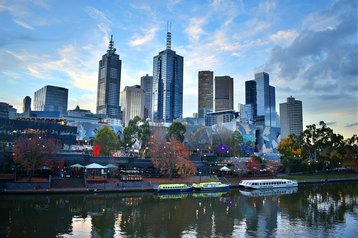 Though most Azure regions launch with three availability zones to ensure greater resiliency and provide backup options, some older regions still only operate with one zone.
Microsoft currently operates three Australian Azure cloud regions in New South Wales, Victoria, and Canberra; the first two regions opened in 2014, the latter in 2018. Only the Australia East region in NSW currently operates with multiple availability zones.
"The Australia Southeast region has grown significantly since launching in 2014, and now encompasses multiple data centers across metropolitan Melbourne. Azure Availability Zones will further enhance this resilience by offering an industry-leading 99.99 percent financially backed uptime guarantee," Microsoft said.
In March of this year, a proposal for a new data center in Melbourne was put on display, featuring Microsoft's name on the project.
The proposals show plans for a 22,500 sqm (243,000 sq ft) development at 20-28 Cawley Road in Yarraville, Victoria, that is part of a larger 130,000 sqm (1.4 million sq ft) site the technology giant purchased from Australian developer Time and Place in 2021 for AU$90 million (US$66.8m).
The data center would be a two-story building; the development would include approximately 5,000 sqm (53,800 sq ft) of data storage and plant area, and 1,200 sqm (12,900 sq ft) of ancillary office area.
The development, to be known as MEL4, would sit alongside a larger MEL5 data center, which is yet to be put forward to the City of Maribyrnong.
Last year Microsoft announced plans for a new data center campus in west Sydney. The company is aiming to build a $1.3 billion campus at Kemps Creek, in a new industrial estate being developed by Frasers and local fund manager Altis Property Partners in New South Wales.
Plans for a New Zealand Azure region were first announced in May 2020.