Amazon Web Services (AWS) has been granted permission to build a number of planned data centers in New Zealand.
In September 2021, AWS announced plans to open a new Cloud Region in New Zealand in 2024.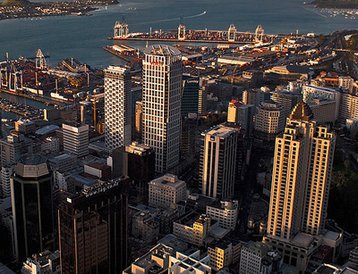 The new Asia Pacific (Auckland) Region will consist of three Availability Zones (AZs) and see the company invest around NZ$7.5 billion (US$5.3 billion) in the country.
New Zealand's Overseas Investment Office (OIO), the regulator of overseas investment in the country, has now granted consent for AWS to advance with plans to build the new data center region.
"The OIO's decision is an important milestone and brings us another step closer to providing world-class cloud computing services here in Aotearoa," said Tiffany Bloomquist, Head of Amazon Web Services (AWS) in New Zealand. "Super excited about this milestone and bringing cloud even closer to our customers and partners in NZ!"
The OIO decision – which said the company will invest in developing a cluster of data centers in Auckland – noted the new region would "allow customers purchasing AWS cloud services to select one or multiple data centers in New Zealand, rather than overseas, to store or process their data and run AWS applications and services."
Microsoft is currently developing its own New Zealand Azure cloud region, and was granted its own consent by the OIO in 2020. Google recently launched a new Point of Presence in New Zealand following the opening of a new GCP region in Melbourne, Australia.
Earlier this year, AWS announced plans to launch an AWS Local Zone in Auckland as it took the Edge service global; it hasn't shared a timeline for opening the zone.
More in Cloud & Hyperscale