Amazon's data center unit has acquired a land parcel in Thane district, outside Mumbai, India
Local press are reporting that Amazon Web Services has acquired 50-60 acres of land for more than Rs 1,800 crore ($218 million) that is expected to house a data center in future.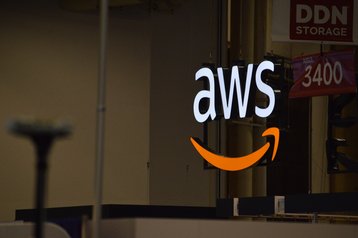 The land parcel, located at Balkum Pada in the Majiwada area, was acquired from Ananta Landmarks, an arm of local real estate developer Kalpataru.
According to the Economic Times, Kalpataru reportedly acquired nearly 70 acres in Thane, located in Maharashtra state, through two separate transactions in 2004 and 2010 from Clariant Chemicals and its subsidiary Color Chem for Rs 300 crore (around $36m at today's conversion rates).
None of the companies involved commented to local press.
AWS launched a Mumbai data center region in 2016. The region has three availability zones. The company is working on launching another Indian region in Hyderabad and is planning Local Zones in Chennai, Kolkata, and Bangaluru. A local Zone in Delhi launched earlier this month.
In August the company leased 5.5-acres in the Powai area of Mumbai from Indian conglomerate Larsen & Toubro Ltd, (L&T), which again is expected to house a data center.
All the US hyperscalers have launched regions in India, and most are expanding their footprint in the region.
Microsoft opened three Indian cloud regions in Pune, Chennai (South India), and Mumbai (West India) in 2015 and is planning a Hyderabad region in the future. The company has since delisted its Mumbai region; it may have been converted into a reserved access region. It recently acquired a 25-acre land parcel in Pune.
Google has Indian cloud regions in Mumbai and Delhi – the former opening in 2017, with the latter following in 2021 – while Oracle has regions in Mumbai and Hyderabad. Google recently signed a deal to lease an Adani-owned data center in Noida.