New Zealand-based visual effects company Wētā FX used Amazon Web Services to render the compute-intense movie Avatar: The Way of Water.
The company, responsible for the effects on movies like The Lord of the Rings, Aquaman, and Doctor Strange, has traditionally used its own data center to render its films.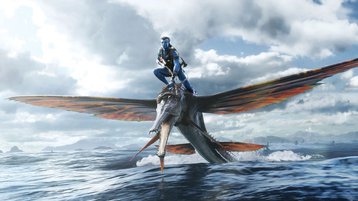 The company considered using the cloud way back in 2014, but found that the cost and bandwidth of data was the biggest hurdle.
But the creation of the Avatar sequel posed a challenge for the company. It usually uses its data centers to process multiple films at the same time. With Avatar: TWOW, even the entire data center was not enough.
"There's the complexity of the water and all those simulations, and what you saw in the trailer is really only a small slither of the massive task and challenge," producer Jon Landau said at Amazon's re:Invent event.
The film also doubled its frame rate from 24 to 48 frames per second. "Right there [that] doubles the render workload," he said.
To get the perfect shot, the company averages around 500 iterations per shot, each of which contains thousands of frames. Rendering each frame took 8,000 thread hours, or the combined power of 3,000 vCPUs in the cloud for an hour.
Executive VFX producer David Conley noted that the move to the cloud was a "huge transition" for Wētā due to its history of using its own data center.
But the decision came down to the simple fact that "we couldn't architecturally expand our data center because that would require infrastructure that would go to the city council, and we all know what it's like to go through local government," he said.
Wētā used capacity across three Australian AWS data centers. The cloud company plans to open its first New Zealand cloud region in 2024.
The company is planning to continue to use AWS beyond this singular mega-project and its sequels. With the pandemic forcing people to work remotely, Wētā in 2020 signed a multi-year deal with AWS to build a cloud-based visual effects workflow.
The company said that it would use AWS for its newly-formed animated division, which will create original content.