Engineering company Arup has finished designing and planning Rack Centre's Lagos data center expansion.
Last month, Rack Centre announced it intended to massively expand its campus in the Nigerian city.
Currently, construction is underway to increase the data center's power capacity to 1.5MW. The subsequent Phase Two expansion will grow Rack Centre's facility to 6,000 sq m (64,000 sq ft) and to an IT capacity of around 13MW.
The designs are in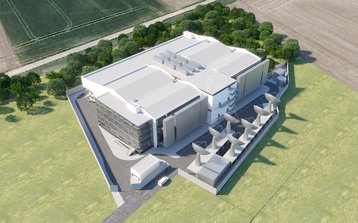 Felix Bianeyin, Arup's project manager, said: "It was exciting collaborating with Rack Centre on this project and building on the long-term relationship that exists between our two organizations. Our multi-disciplinary data center design team drew on its experience and industry knowledge to deliver an effective energy-saving, resilient, and secure facility."
The funding for Phase Two comes from a US$250m Pan-African data center platform established by Actis and African investment firm, Convergence Partners. In March, Actis took a controlling stake in Rack Centre.
Actis is the largest private equity investor in Africa, committing around $4.5bn over the last 15 years. The firm is also the lead investor behind the Chinese data center company Chayora Holdings.