Developing an entire region's telecommunications infrastructure, with all the technical, logistical and legal challenges that entails, was never going to be a stroll in the park.
Having more than twenty years of experience in the US telecoms industry, MainOne's founder and CEO, Funke Opeke, witnessed first hand how deeply technology has altered societies around the world, which is why she decided to bring this change to the country she was born and raised in: Nigeria.
Bridging the digital divide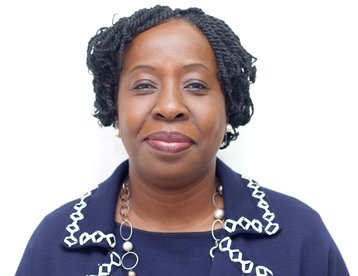 Africa's most populous nation has a unique set of social, political and economic conditions: for thousands of years, it has been a culturally and religiously diverse country, and to this day, it counts more than 500 ethnic groups.
Under British colonial rule from the early 19th century until the 1960s, the country was plagued by institutional corruption and prebendalism at the hands of autocrats installed during military coups. But since the early 2000s, the Federal Republic of Nigeria has enjoyed relative political stability, and, thanks to an abundance of natural resources, has become one of the fastest growing economies in the world.
An increasingly important part of the country's economy has been the telecommunications sector, crucial to its booming financial services industry, and required by its youthful population. Thus, the Main Street Technologies subsidiary was founded in 2010, on the premise of building and operating an international communications cable – a 7,000km (4,350 mile) submarine link connecting Nigeria and Portugal.
Opeke explained: "We set out to bridge the digital divide by addressing what was perceived to be the most critical infrastructure bottleneck at that time, which was a submarine cable." The realization soon dawned that improving connectivity in West Africa would take more than laying fiber across the bottom of the ocean.
It became clear, Opeke said, that the Main One Cable had merely shifted the bottlenecks and that there were other critical infrastructure elements missing in the region, "be it in terrestrial distribution networks or data networks," with end-user connectivity often requiring 3G or 4G coverage; not to mention data centers, to bring data or content closer to the end-users, and to ensure "better performance and an enjoyable experience online."
Faced with a glut of submarine capacity, she said, they still lacked "the carrier-neutral or open access data centers where everyone can get their content," as well as the "robust infrastructure to move the traffic across the country, across the region."
"I would argue that all the submarine cables on the west coast of Africa are probably running at 20 percent of capacity or less," Opeke noted.
And so, the company got to work, building terrestrial networks, interconnection points, landing stations, and its flagship data center, MDXi, located in Lagos. Today, in addition to connectivity services, MainOne offers colocation, cloud, and managed hosting to business customers across West Africa. Earlier this year, it set out plans to expand MDXi and to construct another data center, this time in the south western city of Sagamu.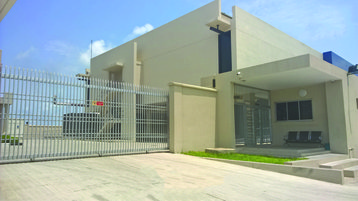 A unique set of challenges
Far from plain sailing, MainOne has faced all manners of challenges in the planning, deployment and operation of its infrastructure. According to Opeke, this has often meant creating entire frameworks from the ground up.
"Typically we're doing projects that have not previously been done in the region. We're having to put the templates together for how you do it, and how you operate it successfully."
Working with the government also presented its difficulties: "we were dealing with regulation; regulation that may or may not exist, so we had to educate and convince authorities."
But ultimately, Opeke explained, the success of the project boiled down to building a strong team that could overcome numerous, often unpredictable obstacles. This team had to share a core vision for the company, which she described as wanting to "address some of the developmental challenges that Africa, or Nigeria, or West Africa face."
The company wasn't founded "just to make a quick buck," she said. "If it just were about making money, we would set up a franchise and sell some fast-moving consumer goods, and we could make money that way. But this is about impact and development and technology, and access to the Internet is a critical element in terms of bridging the digital divide. So that's really what we set out to do, to impact lives.
"But we're also a business. I've been able to attract investors who are equally committed to the development of Africa. I'll admit this is not the easiest kind of business [to run]," she said with a laugh.
Thankfully, efforts of providers such as MainOne are starting to pay off, revealing some of the benefits brought about by the establishment of modern telecommunications infrastructure.
The United Nations projects that by 2050, approximately 70 percent of all Nigerians will live in urban areas - where the Internet is more accessible - compared to less than 10 percent in 1950, and approximately 50 percent now. This will likely be accompanied the desire for better access to online services, and MainOne wants to be first in line to deliver the underlying infrastructure.
According to the most recent census, Opeke said, more than a hundred million people living in Nigeria "have accessed the Internet at one time or another" (though this may not account for double-counting or multiple SIM cards). Smartphone adoption, she guessed, "is probably in the 30 percent range."
And indeed, last year, according to a study by Nigerian online retailer Jumia, the country saw more than 150 million mobile subscribers and 97.2 million Internet users, out of 216 million Internet users in the whole of Africa.
Nigerians' appetite for digital services is manifesting itself in various sectors, Opeke explained, including mobile banking and e-commerce. "I think you can file your taxes online starting this year. There are things starting to happen."
Major cloud providers, however, are yet to commit their infrastructure to the West African market, meaning cloud customers at the moment have to deal with much higher latency than their counterparts in Europe or the US.
Having rated the level of adoption of digital services in Nigeria at "maybe three to four" on a scale from one to ten, Opeke said: "I would also agree with them that it is still early days and quite a bit of work needs to be done in the ecosystem.
"But I don't think their services would sit idle and not be utilized."
Content distribution, by any means necessary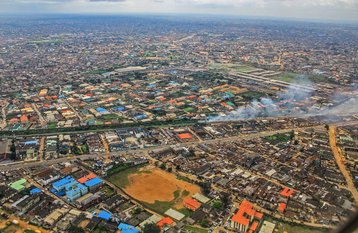 By all indications, Nigerians are ready to consume more digital services as from a cultural standpoint, Opeke explained, as barriers to adoption have largely been overcome. "I think there's a great openness to digital adoption. Of course, you can talk about literacy and the kind of content you find online, although I think more players are making Google or local language content more available now."
Any remaining limitations to impact and adoption of Internet-based services, she said, are related to the need for infrastructure "and the pervasiveness of access."
This had led to some companies turning to more traditional means of interaction with their customers: "If you can't guarantee that everyone who needs to use the service is going to be online, then you're still going to need to provide another channel for your services to get to market.
"What we're finding is high quality content producing companies are also primarily going to traditional media channels such as satellite TV or broadcast distribution, rather than the other way around. Again, that's because of the limitations in the distribution infrastructure."
When big content providers finally come to shore, it will enable MainOne and other digital service providers to have a bigger impact on West African societies. "We think that will put pressure on the ecosystem in a positive way, because now there are better-connected people who can have a really rich experience."
End-users will then require better access, and, as the number of users expands, "the price per user can come down, and we'll see some benefits of the economies of scale."
But Opeke remains realistic in the face of the hurdles that lie ahead. "There's still quite significant challenges in the distribution of content across the region. Until that is addressed, I don't think we'll see the kind of explosion that's taking place in some other parts of the world."