Amazon has signed two Power Purchase Agreements (PPAs) with AES Corporation to procure solar energy to power its Californian operations.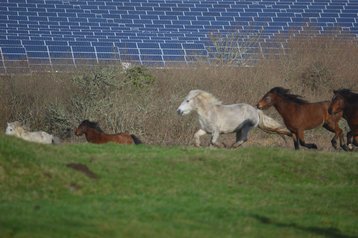 As part of the agreements, AES will deliver renewable energy in the CAISO (California Independent System Operator) market and source it from a combined 450MW of solar and 225MW, 4-hour duration battery energy storage from its portfolio of projects. AES has contracted with Fluence to supply energy storage solutions for one of the projects.
"AES is proud to support Amazon's bold actions to power its business operations, including its AWS data centers, with 100 percent renewable energy," said Andrés Gluski, AES President and CEO. "Together with Amazon, we're showing how customized energy solutions and innovative thinking can help organizations of all kinds to decarbonize their operations and the grid."
AWS operates at least eight data centers in California, though this has likely increased since 2018. It operates the US West (Northern California) Region as well as Edge/Local Zones in Los Angeles, San Jose, and Palo Alto.
The company is planning a 100MW campus in Gilroy, is leasing a 49MW facility from Hines in Haywood, and is developing two buildings in San Jose.
Earlier this week AES announced it had signed a 110MW solar and storage PPA with Microsoft to power its California operations. AES previously signed a 15-year agreement with Microsoft covering its data centers located in Virginia in November 2021. The two companies have also made agreements in Chile.
AES has also previously a signed 500MW renewable energy deal with Google to power the search giant's operations in Northern Virginia.