Amazon is planning to develop more data centers in Hermiston, in Oregon's Umatilla County.
First reported by the Hermiston Herald, the Hermiston City Council at its September 26 meeting, approved Amazon Data Services' application for long-term tax abatement to build the new additional campuses within the Greater Hermiston Enterprise Zone.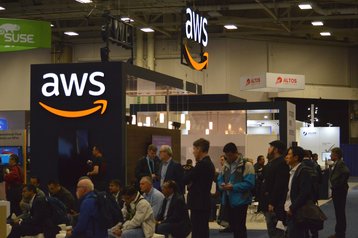 The company, via its Amazon Data Services unit, filed for a Long-Term Rural Enterprise Zone (LTREZ) abatement for two planned new campuses within the Greater Hermiston Enterprise Zone (GHEZ). One of the campuses in question is in Hermiston, while another is south of Feedville outside of the city limits. The two plots measure 9.97 acres and 120.83 acres.
To qualify for the 15-year abatement, the company is required to make at least $200 million in new investment, creation of at least 10 new permanent jobs, and average compensation that is at least 130 percent of the average wage in Umatilla County.
Details of the campuses weren't shared, but the agreement documents make reference to the 'first four qualifying data centers that are at least 180,000 square feet (16,700 sqm)'. At full build-out, the two sites will generate around $5 million in payments in lieu of property taxes and generate 120 permanent jobs each. Ground is expected to be broken on these projects around 2024.
AWS already has one such agreement with the county, which officials during the meeting this month said should break ground this fall and come online next year.
The company first announced plans to develop a Hermiston data center site on a 120-acre stretch of land, adjacent to the local power plant, in 2017. It was also previously granted tax breaks for further development in 2019.
Amazon has had a data center presence in Oregon for several years. It began building in Boardman around 2011 before expanding into Hermiston. The company has at least seven facilities in the area.
Earlier this year it announced plans to develop four to five more data centers in the Boardman area in Morrow County.
More in Construction & Site Selection