Chip designer Arm is in talks with a number of large technology companies to invest in its stock market debut, currently expected for September.
Nikkei reports that Apple, Samsung Electronics, Nvidia, and Intel, plan to invest in the company as soon as it launches on the market. Reuters reports that Amazon and Alphabet are also talking to the semiconductor company. Last year, Qualcomm said that it is looking to buy a stake in Arm.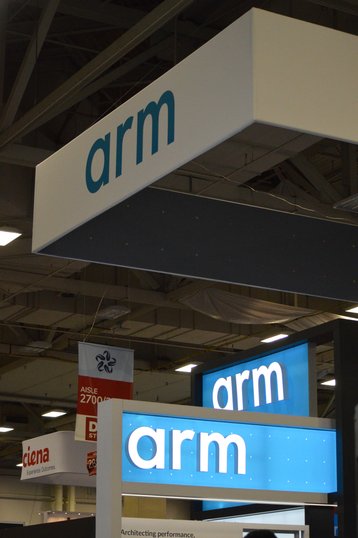 Arm owner SoftBank is believed to be planning to float its shares in an initial public offering on the Nasdaq in mid to late September. The company (which owns 75 percent of the business, while SoftBank Vision Fund owns 25 percent) three years ago tried to sell Arm to Nvidia for $40 billion.
As the deal dragged on, and Nvidia's share price increased, the sale would have been worth $66bn in 2022 when it fell apart due to regulatory concerns.
Tech companies, including many of those looking to buy shares at the IPO, raised concerns that Nvidia would ruin Arm's neutral status. Unlike Intel or Nvidia, Arm does not sell chips - instead, it licenses the technology to chip designers like Nvidia, Amazon, Qualcomm, and Apple. This means that Arm makes a less per chip sold, but it is responsible for the world's most used instruction set architecture.
Arm has historically been successful in smartphones and other low-power devices, but is growing in the data center space as companies like Nvidia, Ampere, and Huawei develop Arm-based server chips.
This month, a report by Bernstein Research said that nearly 10 percent of the world's servers contain Arm processors, with more than 50 percent of all Arm server CPUs deployed in Amazon Web Services data centers. That includes the company's own Graviton family of chips.