Semiconductor company Qualcomm is looking to buy a stake in Arm, as part of a bid by a consortium of rivals to keep the company independent.
Japanese owner SoftBank plans to list chip designer Arm on the New York Stock Exchange following the collapse of an attempted $66 billion acquisition by Nvidia.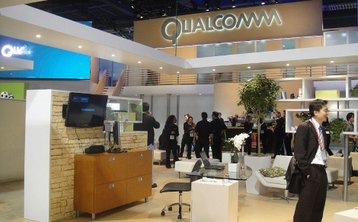 Qualcomm is one of Arm's biggest customers, and was one of the loudest critics of the Nvidia acquisition - claiming that it could risk Arm's neutral position as the designer of the world's most popular instruction set architecture.
Cristiano Amon, Qualcomm's chief executive, told the Financial Times that the roughly $60bn IPO could still impact the neutral position and that a consortium with a major stake would be a safer move.
"We're an interested party in investing," Amon told the publication. "It's a very important asset and it's an asset which is going to be essential to the development of our industry."
He added: "You'd need to have many companies participating so they have a net effect that Arm is independent."
Qualcomm has yet to talk to SoftBank about the consortium pitch, with Amon adding that the company was focused on resolving its Arm China issues. Earlier this month, the company tried to fire the CEO of its Arm China division, for the second time - but he simply refused to leave, again for a second time. The division has operated essentially independently since 2020.
Amon also did not disclose any other potential consortium partners. In March, South Korean chipmaker SK Hynix separately said that it was considering forming a consortium with strategic investors to acquire Arm.