The Alliance Gateway Data Center in Fort Worth, Texas, has been put up for sale.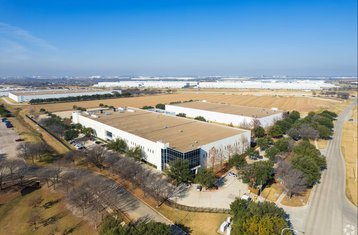 Listed on LoopNet by Cushman & Wakefield, the data center sits on 13.2 acres of land at 13701 Independence Parkway. The building spans 209,200 sq ft (19,435 sqm) across two stories and is available for a single tenancy. A potential IT capacity was not shared, and the price is available on request.
Originally built by Hillwood Development Company in 2001, the data center is part of the Alliance Texas planned community. The data center was purchased by finance and insurance company American International Group (AIG) in 2002.
Alliance Texas is a 27,000-acre project developed by Hillwood covering north Fort Worth and parts of Haslet, Westlake, Northlake, Denton, and Roanoke. The project is also home to an industrial-only airport designed for cargo, corporate and military aviation. The project is home to several data centers, including a $1 billion Meta data center, another owned by QTS, and a nearby Stack Infrastructure facility, though only the two at 13701 and 13751 Independence Parkway were developed by Hillwood.
Next door to the 209,200 sq ft building is a second data center at 13751 Independence Parkway spanning 88,600 sq ft. This was later bought by Skyrise Properties in 2007 and marketed by CB Richard Ellis for use as a data center. However, the facility is now occupied by Aero-Glen International, which is using it as its headquarters and distribution center.
Also put up for sale this year in the US are a data center owned by Bed Bath & Beyond in Claremont, North Carolina; a former Neustar data center in Denver, Colorado; and a vacant HSBC/CapitalOne data center in Illinois.