A former Neustar data center in Denver, Colorado is up for sale.
Real estate firm Telaxis, through a LoopNet listing, is offering a 'plug and play ready' data center sat on 3.6 acres at 8532 Concord Center Drive in Englewood, Colorado.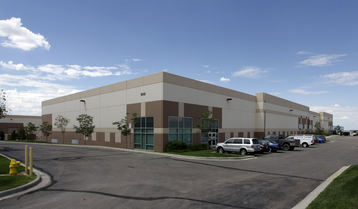 Built in 2006 and converted into a data center in 2014, the facility spans a total of 54,280 sq ft (5,040 sqm) with 15,000 sq ft (1,400 sqm) of white space. The LEED-certified facility offers 1.6MW of UPS capacity in an N+1 configuration, expandable to 4.7 MW critical load.
The Arapahoe County site includes dual 1,500 kW generators, 34,000 sq of mechanical and storage rooms, and 5,000 sq ft of office space.
The listed price is $11.5 million. The facility was previously operated by technology firm Neustar, which acquired the site in 2013 for around $4.5 million.
Prior to being converted into a data center, the building was home to a SpeedRaceway indoor kart racing track that opened in 2010. Neustar operated the site as a data center from 2014; it's unclear when the company exited the site.
Founded in 1998 as a business unit of Lockheed Martin, Neustar offered communications, identity, and analytics services, and previously offered domain name registration and DNS services. The company was acquired by credit reporting firm TransUnion in 2021 for $1.3 billion and has been rolled into the business. TransUnion previously operated a data center in the Northlake area of Chicago, Illinois.