Stack Infrastructure, the recently-launched colocation provider, has announced it will continue with the plan to build a data center campus at AllianceTexas in Fort Worth that could eventually reach more than 400MW of power capacity.
The plan, first announced in 2017 by T5 Data Centers, envisions a 350 to 400-acre campus built in partnership with local developer Hillwood, funded by IPI Data Center Partners Management. It's no huge surprise that the project is continuing, now that some T5 assets, including its Texas facilities, have been combined with Informart data centers to create a new provider, Stack Infrastructure.
Stack has also appointed Matt VanderZanden, formerly Facebook's director of data center site selection, as its chief strategy officer.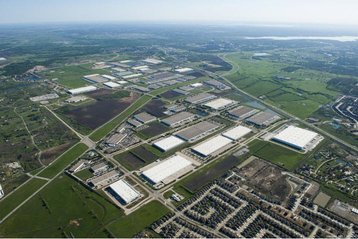 Finding new space
The arrangement between Stack and Hillwood continues the joint venture formed in October 2017 between Hillwood and IPI Partners, an investor which has backed T5, Infomart, and now Stack. IPI is an affiliate of Iron Point Partners and is co-sponsored by Iconiq Capital, which represents Silicon Valley billionaires and their families.
AllianceTexas is a 26,000-acre master-planned project developed by Hillwood in north Fort Worth.
Established thirty years ago, it features 45 million square feet (4,200 sq m) of development land and has attracted over $9 billion in private investment to date, including up to $1 billion for Facebook's fifth global campus, a site which is being expanded. AllianceTexas currently hosts five data centers, including one belonging to QTS. Over 400 acres are dedicated specifically to data centers, along with the critical power and telecoms infrastructure required for hyperscale facilities.
"We see AllianceTexas as one of the most compelling locations in the country for hyperscale data centers," said Brian Cox, Chief Executive Officer of Stack. "Given the magnitude of the infrastructure already in place, AllianceTexas provides the opportunity for the completion and delivery of build-to-suit projects to support immediate demand."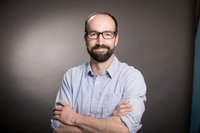 Chief revenue officer Ty Miller said the site's benefits, including "tax incentives for large users and very low power rates," would make Stack's proposition hard to beat.
Meanwhile, Matt VanderZanden joins the busy new operator as chief strategy officer, and will focus on product development, site selection, and strategic partnerships. For the last ten years, he has helped Facebook expand its footprint as director of data center site selection, and before that he practiced real estate law at Paul Hastings.