QTS Realty Trust has bought a 260,000 sq ft data center in Fort Worth, Texas, belonging to Health Care Services Corporation (HCSC). The deal also brings land for future expansion.  
Health Care Services will remain as a tenant in the data center on Park Vista Boulevard in the AllianceTexas business park. This is QTS's second "mega" data center in the Dallas-Fort Worth region, following a facility which opened in 2014, in a former semiconductor manufacturing plant 20 miles away in Irving.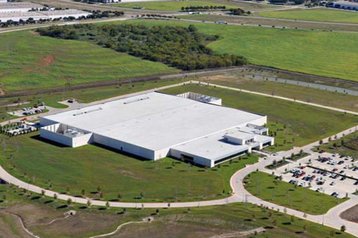 Healthy growth
The HCSC data center is close to a number of other large facilities, including a giant Facebook data center with a million sq ft of space. Facebook announced in November that it will triple the size of that site, with new space due to appear from early in 2017.
The site now owned by QTS has 8MW "gross" of power and currently has 40,000 sq ft of built-out raised floor space, but could potentially go to double that size. 
If QTS builds on adjacent land, the whole site can support up to 300,000 sq ft of raised floor and 60MW of gross power. 
"Our success in one of the nation's largest Tier 1 markets is a testament to the value our customers are seeing in our fully integrated platform," said Chad Williams, chairman and CEO.
As an anchor tenant, HCSC has a 1MW lease in the data center, with the potential to expand in other QTS facilities across the US, while QTS opens the rest of the Fort Worth site to other colocation customers. QTS has a similar relationship with data and analytics firm S&P Global (formerly McGraw Hill Financial).
QTS has five million square feet of space in around 22 data centers, in the US, Canada and Europe. In 2016, QTS opened a data center in the former Sun-Times print works in Chicago, and in 2015 it bought government-focused Carpathia hosting in Virginia. In 2016, it bought a New Jersey data center from Dupont Fabros, giving it three data centers in that state.