Cyxtera has been given the ok to sell itself to Brookfield.
The US Bankruptcy Court for the District of New Jersey this week approved the sale of "substantially all of the company's assets" to Brookfield Infrastructure Partners.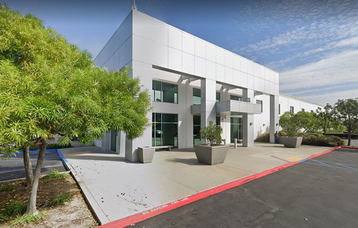 The deal is expected to complete by Q1 2024.
"We are pleased to be moving forward with our sale to Brookfield, which will provide Cyxtera with additional financial flexibility and enable us to benefit from Brookfield's global infrastructure expertise," said Nelson Fonseca, Cyxtera CEO. "Demand for our innovative data center services remains high, and we see significant opportunities ahead with our customers as we enter this next phase of growth."
Cyxtera filed for Chapter 11 in early June. Earlier this month the company announced a deal with Brookfield that will see the investment firm take over the colo provider, along with several leased data centers, for $775 million.
As part of the deal, Cyxtera is exiting a number of Digital Realty and Digital Core REIT-owned facilities over the next year, and selling two Canadian sites to Cologix.
Formed out of CenturyLink's colocation business, Cyxtera went public via a SPAC in 2021. Prior to the bankruptcy, the colo firm operated more than 60 facilities totaling more than 245MW across 29 markets globally - with the majority of its portfolio leased.
Since the bankruptcy, the company has rejected leases at five other sites owned by Prime, Stack, Serverfarm, and CyrusOne.
Cyxtera is set to be combined with Brookfield's other colocation company, Evoque.
Cyxtera to change terms on two MIT leases
This week saw real estate firm Mapletree Industrial Trust (MIT) provide an update on Cyxtera's bankruptcy on its portfolio.
Cyxtera currently occupies space in eight MIT data centers across North America. Seven are held under the Mapletree Rosewood Data Centre Trust, a 50:50 joint venture with Mapletree Investments. MIT said the colo firm was its fourth-largest tenant and accounted for approximately percent of its monthly rental income.
As part of the Brookfield deal, MIT said six of the eight data center leases will be assumed with no changes.
However, Agreements to amend the existing terms have been executed for the two remaining data centers at 2055 East Technology Circle, Tempe, Arizona, and 1400 Kifer Road, Sunnyvale, California. The changes to the terms haven't been shared.
Cyxtera operates the Sunnyville location as SF03-A, offering 7.5MW of capacity across a single-story building. It operates the Tempe facility as PHX2, offering 6.8MW across a two-story building.