Airtel Africa has taken out a series of loans from the World Bank's International Finance Corporation (IFC) totaling $194 million.
The loan will be used by Airtel to upgrade its operations across six different markets in Africa, including Democratic Republic of Congo, Kenya, Madagascar, Niger, Republic of Congo, and Zambia.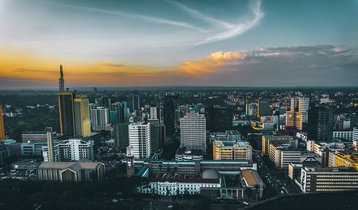 Cash will be transferred into the local currencies of the six markets, with Airtel looking to push the availability of affordable mobile broadband in the previously mentioned markets.
The deal notes that Airtel is required to meet a variety of terms, which includes sustainability practices, with the operator submitting an environmental and social action plan.
"Not only does this facility align with our focus on improving our balance sheet through localizing debt within our operating companies, but it also supports our commitment and our ability to meet very strict ESG criteria in demonstration of the continued execution of our sustainability journey," said Airtel Africa CEO Segun Ogunsanya.
"I look forward to working closely with IFC in the coming years and to exploring further opportunities to cooperate together to support the economies and communities where we operate."
Airtel Africa operates in 14 different markets across Africa, and is majority owned by Indian company Bharti Airtel.
A member of the World Bank, IFC aims to encourage private-sector development in less developed countries. This is the financial institution's first data center financing project, but the firm has reportedly invested more than $6 billion in telecoms, media, and technology globally since 2010.
The IFC has committed $32.8 billion to private companies and financial institutions in developing countries during the 2022 fiscal year. Its previous digital infrastructure investments include WIOCC, Odata, Liquid Intelligent Technologies (now Cassava Technologies), and Scala Data Centers.
More in The Investment & Markets Channel