South Korean online giant Kakao has promised to make big investments in backup and resilience in order to prevent a repeat of the October outage of Kakao services, which hit South Korean life severely.
The company plans to invest three times as much in backup over the next five years compared with its spend in the last five years, executives told the press during the company's annual developer day, "if (Kakao) dev 2022". The event took place one day after the Ministry of Science and ICT blamed Kakao's poor disaster recovery plans, for the 15 October outage, and ordered it to come up with a speedy response.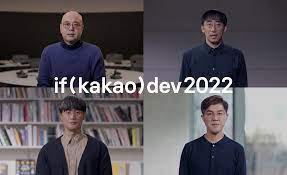 All of Kakao's online services were disrupted for five days, after a fire in the Pangyo data center where they were hosted. The facility is run by SK C&C, the services arm of SK group, and the fire began in lithium-ion batteries provided by another SK Group company. The Ministry strongly criticized SK Group for possible failings in fire prevention, and Kakao for having no working backup processes in place.
Kakao's messenger app KakaoTalk is used by 84 percent of Koreans (43 million of the country's 51 million population), and is widely used for authentication by third-party services, so the lengthy outage caused issues including difficulty traveling and accessing banks. Kakao is facing legal action from customers who suffered damages as a result - the Ministry for ICT and Science reckons around 100,000 claims are being made.
"We will more than triple the amount of our investment from the past five years into the service stabilizing and disaster recovery projects in the next five years," said Kakao Ko Woo-chan, co-chair of an emergency response committee, in a presentation to media during the day.
The executive did not put an actual figure on past or future expenditures, however, and the backup plans discussed in the presentation were vague.
"Kakao's top ESG priority was providing our services stably," said Namkoong Wong at the event, reports The Korea Herald. "Our (server) duplication measures were like an incomplete bridge. We will do our utmost to ensure such an incident never takes place in the future."
The company said it will "set up multiple backup storage systems on all its servers", according to Yonhap News Agency. Apparently, this will provide a "multiplex backup system to ensure two servers can operate properly when one server is affected by a disaster", but the quote does not specify where the servers will be.
This week the Ministry ordered the company to establish a separate data center for backup servers for KakaoTalk, to ensure better protection. Kakao's response specified multiple data centers, but did not say when the facilities would be operational.
Kakao is constructing a new data center, which is due to open in Ansan, Gyeonggi Province, in September 2023, at a cost of 460 billion won ($350 million). Kakao says it will be equipped with multiple response systems, and promised that the original designs infrastructure specifications have been strengthened, according to The Korea Herald.
The new data center is scheduled to be part of a disaster recovery architecture involving three facilities. However, the new data center is not due to begin operation until 2024, and Kakao did not say how backup would be provided until then.
The company also did not produce a compensation plan.