Africa Data Centres (ADC) has broken ground on its Samrand facility expansion, which will add 30MW of capacity to one of its two campuses in Johannesburg, South Africa.
Africa Data Centres, a business of Cassava Technologies, is a pan-African technology group with data centers in Nigeria, South Africa, and Kenya among others. Once the expansion is completed, the company's entire platform capacity is expected to exceed 100MW.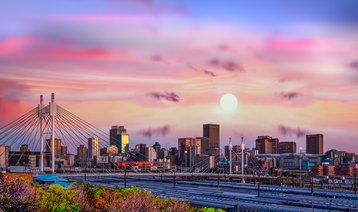 "The expansion will happen in multiple phases. The construction of the first phase is starting today [August 30] and will deliver 20MW across eight data halls by 2023. The next phase will include an additional 10MW of IT load by the end of 2025," said Tesh Durvasula, CEO of Africa Data Centres. He added the infrastructure will be fully modular and prefabricated off-site.
ADC acquired the Samrand data center from Standard Bank in 2020. The 65,000 sq m (700,000 sq ft) site, built to Tier IV standards, previously focused on secure IT systems for banks. Built for $87 million in 2010, the location at the time of the acquisition consisted of two buildings allowing for up to eight data center modules of 1,500 sqm (16,000 sq ft) each.
The company completed a second Johannesburg data center - a 6,000 sqm (64,500 sq ft), 10MW data center at its Midrand campus - in September 2021.
The expansion is part of a bigger goal for the company to increase its capacity in Johannesburg alone to 100MW of IT load, and significant investments in the rest of the continent.
Last year, Africa Data Centres announced that the company would be investing $500 million in building 10 data centers across Africa, including in Morocco, Tunisia, and Egypt. It has received an $83 million loan from US Development Finance Corporation that could potentially rise to $300 million in order to fund the expansion.
In June this year, the company announced plans for both a 20MW data center in Cape Town and a 30MW facility in Ghana.
More in Construction & Site Selection