Africa Data Centres (ADC) is expanding its presence in South Africa with a new data center in Cape Town.
The company, part of the Cassava Technologies Group, this week announced it was building a second data center in the north of the city.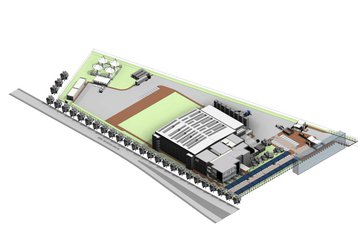 The new 20MW facility will cover 15,000 square meters in eight data halls. The company is currently in the initial design phase, with work set to start on site in the last quarter of 2022. Completion is scheduled for the end of 2023.
"The new Cape Town facility is a critical part of Africa Data Centres expansion drive in the area," said Tesh Durvasula, Chief Executive Officer of ADC. "As Africa's largest and leading network of interconnected, carrier- and cloud-neutral data centre facilities, we are continually working to provide the infrastructure to help companies achieve their digital goals."
ADC currently operates one facility in the Diep River area of Cape Town. The facility offers 2,700 sqm of IT space across three data halls. At full future built out, the site will offer 6,000 sqm and 25MW.
The company has or is developing data centers in Nairobi, Kenya; Lagos, Nigeria; Lomé, Togo; and the Samrand and Midrand areas of Johannesburg, South Africa. This month it announced plans to build a 30MW data center in Accra, Ghana.
Last year, the company announced a $500 million goal to build 10 data centers across 10 African countries over the next two years. The company plans to double its footprint and build facilities in places like Morocco, Tunisia, and Egypt.
More in Construction & Site Selection