Africa Data Centres plans to build a 30MW data center in Accra, Ghana.
DCD has contacted the company for information on when the facility is expected to go live, a date which was not disclosed.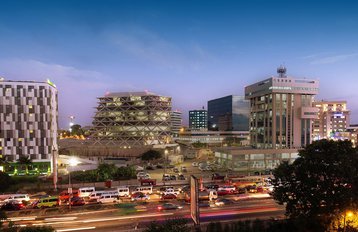 Africa Data Centres, part of the Cassava Technologies Group, has or is developing data centers in Nairobi, Kenya; Lagos, Nigeria; Lomé, Togo; and Samrand and Midrand, South Africa.
Last year, the company announced a $500 million goal to build 10 data centers across 10 African countries over the next two years. The company plans to double its footprint and build facilities in places like Morocco, Tunisia, and Egypt.
"This new facility will be a giant leap forward in our ambitious long-term plans to close the digital divide in Africa by bringing digital services to more businesses and people," Tesh Durvasula, ADC CEO, said.
"We chose Accra as our next location since there is an existing high demand from hyperscalers, cloud operators, and multi-national enterprises to digitally transform West Africa."
He added: "With Ghana being the second-largest economy in West Africa, it also is an attractive investment destination for international tech giants that want to expand their footprint in the region".