Fifteenfortyseven Critical Systems Realty (1547) has expanded its data center in Orangeburg, New York.
The company this week announced the availability of new data hall capacity, bringing online an additional 16,800 square feet of white space and 2MW of capacity.
The data center at 1 Ramland Road spans some 232,000 square feet (21,550 sq m) and 24MW; previously reports suggest the site could be expanded to add 17MW of power capacity across 132,000 square feet (12,300 sqm) of white space, as well as around 60,000 square feet (5,600 sq m) of multi-tenant and private suite disaster recovery office space.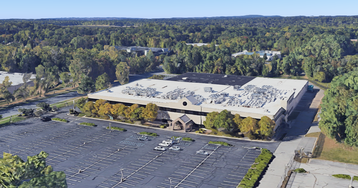 The facility was previously owned by 1547-affiliated Green House Data (now Lunavi) and acquired by 1547 and CIM in 2019. Harrison Street Real Estate acquired CIM's stake in the site last year.
"We are excited about the completion of this additional space and power to our flagship location," says J Todd Raymond, CEO and Managing Partner of 1547. "Our Orangeburg data center facility will continue to meet the increasing demand of space, power and connectivity for our customers in the New York metropolitan area."
At the same time, ColoHouse, which was acquired by Valterra Partners & 1547 in 2021 and offers services from 1 Ramland, announced it was adding 15,000 square feet across two data halls and 1MW of power at the facility to house inventory space needed for its bare metal solution, available through its 2021 acquisition of TurnKey Internet.
"The Board and ColoHouse Executive Team could not be more excited about the tremendous success that ColoHouse has experienced in the last 6 months," said Kevin Reed, interim CEO of ColoHouse. "Valterra Partners and 1547 CSR's investment into ColoHouse to create a full IT infrastructure platform has already started to prove our strategic connection with this exciting new phase in Orangeburg."
John Bonczek, chief revenue officer of ColoHouse, added: "The ColoHouse expansion in Orangeburg continues to solidify the strength of our facility, team, and services in the New York and New Jersey market. We have seen significant recent leasing activity among all verticals, with a particular interest from the financial enterprises. Our Orangeburg facility is up to the task of meeting their strict security requirements, space, power, and connectivity needs.."
More in Construction & Site Selection